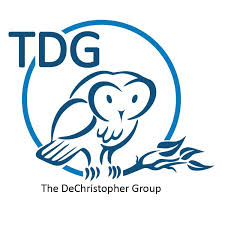 Please join me in congratulating Lucia on her achievement and professional success! said Michael DeChristopher, Owner and President, The DeChristopher Group
VIENNA, Va. (PRWEB) January 17, 2019
The DeChristopher Group is happy and proud to announce that Lucia Fan, Senior Consultant has been recognized for attaining her Certified Employee Benefit Specialist (CEBS) certification.
The CEBS program is a mark of achievement of the highest level and recognizes and honors those who expand their industry knowledge and expertise to best administer or advise the benefit plans and clients they serve. Co-sponsored by the International Foundation of Employee Benefit Plans (IFEBP) and the Wharton School of the University of Pennsylvania, the CEBS program is the most widely recognized and respected professional credential in the industry.
"Please join me in congratulating Lucia on her achievement and professional success!" says Michael DeChristopher, Owner and President, The DeChristopher Group
About The DeChristopher Group:
TDG is a strategic employee benefits broker and consulting firm. In a rapidly changing world, we've been helping employers prepare for change and the unexpected for over 20 years. This gives you the peace of mind that your company's greatest assets – its employees – are being cared for and protected.
Employee expectations continue to evolve and you want a benefits program that's competitive – but also viable. Show how much you value your employees and recognize their needs with help from the benefits specialists. Visit us at http://www.the-dgroup.com