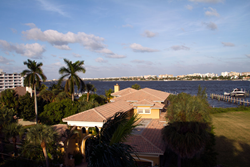 We create an environment where men can feel comfortable being themselves and get support from other men who understand what they're going through.
Lantana, FL (PRWEB) August 23, 2017
Lucida® Treatment Center, a mental health and addiction treatment center in Florida, launches a men's primary mental health program, in addition to current program offerings that address addiction and co-occurring disorders. In a safe, gender-specific (but not gender-exclusive) setting, clients can openly share difficult feelings with support from other men, while also having supervised opportunities to interact with the opposite gender.
An experienced treatment team made up of a board-certified psychiatrist, master's and doctoral level therapists, 24/7 nursing staff, and a case manager works with each client to create an individualized treatment plan. Depending on the client's needs, they may participate in a wide range of evidence-based therapies including:

Trauma-focused therapies such as EMDR
Individual, group and family therapy
Psychoeducation
Expert medication management and psychiatric care
Dialectical behavior therapy skills training
Neurofeedback (Brain Paint)
Psychodrama and other experiential therapies
Self-help support meetings (12-step and alternatives such as SMART Recovery)
Comprehensive continuing care planning
Monthly family program
"Men aren't always encouraged to talk about their feelings and ask for help," said Sergio Muriel, M.Ed, CAP, ICADC, executive director at Lucida Treatment Center. "In treatment, we create an environment where men can feel comfortable being themselves and get support from other men who understand what they're going through. This helps our clients develop the communication and coping tools they need to repair their relationships and create healthier lives."
About Lucida® Treatment Center
Lucida® Treatment Center is a Joint Commission-accredited addiction and mental health treatment center located in a beautiful setting just steps from Florida's Intracoastal Waterway in Palm Beach County. The facility offers highly individualized, evidence-based treatment that includes 12-Step and non-12-Step support options. Lucida® offers gender-specific programs for men and women that address primary substance abuse with co-occurring disorders or primary mental health issues. For more information, call (855) 893-5987 or visit http://www.lucidatreatment.com.
Lucida® Treatment Center is a member of Elements Behavioral Health, the owner of a nationwide platform of behavioral health programs with over 750 licensed beds throughout nine states. The Elements Behavioral Health® family of programs offers comprehensive, innovative treatment for substance abuse, depression and anxiety disorders, eating disorders, trauma, sexual addiction, and other mental health disorders. Through its programs, the company is committed to delivering evidence-based, clinically sophisticated treatment that promotes permanent lifestyle change, not only for the patient but for the entire family network. For more information, visit elementsbehavioralhealth.com.