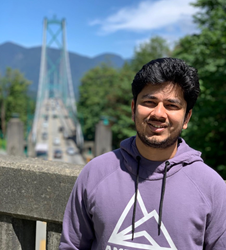 REDWOOD CITY, Calif. (PRWEB) July 03, 2019
Luckiyou.com, a very early stage startup is coming out of stealth mode and will launch its mobile and web app to public in October 2019. Through our mobile app (ios and android) and our website luckiyou.com, we help our users experience premium restaurants and bars with complimentary food/drinks. We are happy to announce that we will have Viraj Phanse, an internationally renowned product and business strategy expert as our strategic advisor.
Since the past several months, we were looking for some advisors who were experts in B2B abd B2C business and product development/management at a global level. We wanted to bring in someone who had built innovative products in the areas such as mobility, cloud and data. Viraj's global expertise in these areas and some of his achievements like the Docusign-INSZoom integration at INSZoom.com, and his impactful contributions in the areas of digital transformation and product development at companies like Persistent Systems for clients of global scale impressed us a lot.
Viraj currently works in a product management/strategy role at Oracle Inc. for the Netsuite platform. Prior to that, he led product management and strategy for Analytics and Marketplace at INSZoom.com Inc., a cloud/SaaS based technology platform automating the global immigration process. He recently launched two unique and first of its kind products in the legal tech space- the DocuSign-INSZoom integration transforming how law firms sign their documents and increase operational efficiency, and the Zoom DWH, a data sharing managed service transforming how law firms convert data into business assets. He is a Rutgers Big Data Advisory Board member and a Fellow and startup selection committee member at Berkeley Angel Network, a leading angel group by UC Berkeley alumni. For the past two years, he is invited as a panelist to join about 800 world leaders (including several heads of governments) from 70 countries at Horasis Conference to devise novel ideas to sustain and nurture our development in the future. He was also invited as a speaker at Data Driven Innovation, the largest data and innovation conference in Italy, to present his views on Data Driven Innovation in Legal Tech. In his free time, Viraj blogs actively on product management and business strategy. Prior to this, he was responsible for global strategic alliances at Aerospike Inc., an NEA funded NoSQL database startup, where he closely worked with IBM, Amdocs, Nokia, Pivotal, Wipro and HCL, and for digital transformation initiatives, product strategy and business development at Persistent Systems Inc., a $450+ Million Norwest Venture and Intel Capital funded company that IPOed in India in 2010. He has done his M.S. in Computer Science from UCLA and is an MBA candidate at UC Berkeley's Haas School of Business. In the past, his research got published in IEEE ICDM Workshop Proceedings, a leading data mining conference and was also recognized as one of the top case studies by Data Mining Case Studies and Practice Prize, an international peer-reviewed workshop highlighting successful real-world applications of data mining along with others by MITRE, Siemens Medical, VISA and others.
Currently, we have already partnered with a few restaurants like Biryaniz, Chennai Kings etc. in Mountain View, California. With Viraj's advice and guidance in the areas of product and go-to-market, we plan to expand nationally in the US and build our user base on the consumer side. We would love to seek his advice, as an expert, on market penetration, increasing our existing footprint, improvements in our products/apps and user research.
Happy to finally gearing towards making luckiyou.com a well known brand and have experts like Viraj help navigate our path towards success.