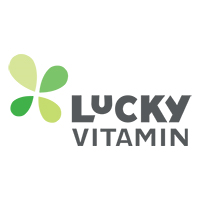 "To make our customers happy and healthy, we must make sure our team is happy and healthy first," said Vicki Wolf.
PHILADELPHIA (PRWEB) June 20, 2019
LuckyVitamin, an e-commerce specialty retailer and manufacturer of natural health products, was recently named one of the Philadelphia Business Journal's Healthiest Employers of 2019. LuckyVitamin's Founder and Chief Wellness Spreader, Sam Wolf, along with the company's Wellness@Work Director, Vicki Wolf, accepted the award during a ceremony at the Ballroom at the Ben on June 13, 2019.
This highly sought-after award is based on six core values: Vision, Culture/Engagement, Learning, Expertise, Metrics, and Technology.
The company's Wellness@Work challenges set it apart in the field. Employees from every department are invited to take time away from their desks each week to get up and move. Whether it's a walk club, spin class, meditation or a healthy smoothie to sip on during "Green Smoothie Tuesdays," LuckyVitamin's program encourages and promotes a unique workplace culture that employees look forward to being a part of each day.
"To make our customers happy and healthy, we must make sure our team is happy and healthy first," said Vicki Wolf. To make the program accessible to employees at home, LuckyVitamin recently partnered with Grokker, an on-demand wellbeing solution app that seamlessly integrates mind, yoga, cooking and fitness content with a healthy corporate culture. That, combined with the company's core values of improving, expanding and continuing to impart knowledge on their employees to make healthy choices is why this Wellness@Work program has been such a great success.
About The Philadelphia Business Journal
The Philadelphia Business Journal covers local business news about Philadelphia, and also provides tools to help businesses grow, network and hire. The Philadelphia Business Journal evaluates and assesses companies all over the region each year to determine which ones prioritize their employees' overall well-being by highlighting them with a "Healthiest Employer" award.
About LuckyVitamin
Founded in 2005, LuckyVitamin is an industry-leading global e-commerce destination for health and wellness, natural and organic products, vitamins, nutritional supplements, sports and fitness nutrition, food, beauty, skincare, pet and natural home. LuckyVitamin offers premium quality products and service at an exceptional value. Striving to bring good health to the masses, its mission is to be the inspirational and supportive source for products and knowledge dedicated to helping everyone on their journey towards happy wellness. For more information, visit https://www.luckyvitamin.com/.