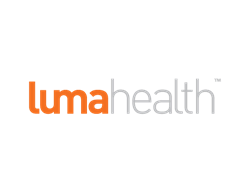 "Vaccine adoption and adherence is our strongest weapon in the fight against COVID-19." - Aditya Bansod, co-founder and CTO, Luma Health
SAN FRANCISCO (PRWEB) January 29, 2021
Luma Health, the most complete and validated Total Patient Engagement Platform™, today announced a new set of solutions to enable rapid, end-to-end vaccine delivery and operations. The Luma Health COVID-19 Vaccine Operations Solution allows healthcare organizations to rapidly operationalize and execute COVID-19 vaccine education, deployment, and administration strategies into a single, integrated patient journey.
Vaccinating patients against COVID-19 requires a much greater level of logistical preparation than mainstream vaccines like flu shots. Healthcare providers must actively plan for CDC reporting requirements, shipment coordination, staff training, vaccine storage, scheduling, and keep up with the ever-changing directives from the local government, even before the vaccine reaches their doorsteps. Healthcare providers also need to engage effectively with patients, from educating them about vaccine safety to vaccine appointment scheduling and communicating the importance of adhering to the second dose.
"Vaccine adoption and adherence is our strongest weapon in the fight against COVID-19. Yet, the coordination and communication of vaccination eligibility, access, and scheduling is a gargantuan task," said Aditya Bansod, co-founder and CTO, Luma Health. "We are proud to be part of the solution by helping healthcare organizations succeed in the crucial role of engaging patients quickly, at scale, and encouraging compliance throughout the vaccination process."
Luma Health's award-winning Vaccine Operations Solution, recognized as a UCSF COVID-19 Patriot, uses the most complete and validated patient engagement platform. It has been designed and built for health systems and community health networks to ensure providers can quickly ramp and manage entire vaccine program operations at scale.
The end-to-end patient engagement platform streamlines COVID-19 vaccine operations and enhances patient experience through the following features:

Patient Education: Luma Health's Broadcast Messaging solution helps providers proactively inform patients on vaccine availability, eligibility and administration timelines, and address vaccine apprehensions while reducing inbound calls.
Screening and Consent: Luma Health's Mobile Patient Intake solution automates patient eligibility verification using customized Self-Screening Surveys. Once verified, Luma Health's Intake Forms capture patient consent and collect necessary PHI to kickstart the patient's vaccination journey.
Scheduling: Luma Health's Patient Scheduling+ solution offers patients the convenience of online self-scheduling based on the provider's unique workflows. Luma Health's Smart Waitlist tool offers available appointment slots in real-time when other patients cancel or reschedule.
Appointment Reminders: Luma Health's automated, multilingual, and HIPAA-compliant Interactive Appointment Reminders help reduce no-show rates and phone volumes, manage cancellations, and ensure patients are prepared for the appointment with AI-powered conversational workflows.
Check-in and Vaccination: Luma Health's Zero Contact Check-in™ and Zero Contact Waiting Room™ solutions enable patient self-check-in and move them through the virtual waiting room with automated text instructions. Luma Health's Mobile Patient Intake tools can help capture a patient's insurance information and driver's license in advance to minimize physical exchange during appointments.
Post Appointment Follow-up: Luma Health's Patient Screening Forms prompt vaccine recipients to assess and track their wellness following their appointment, and guide those experiencing adverse events to seek appropriate medical attention while complying with pharmaco-vigilance requirements.
Next-dose Reminder: Luma Health's Appointment Reminders and Patient Communication solutions ensure patients schedule and show up to their booster dose appointments.
Luma Health COVID-19 Vaccine Operations Solution Video Tour:
https://youtu.be/krBOao-p-9c
Supporting Quotes
"With entire communities needing vaccinations faster than healthcare providers can manage, vaccine operations need to be streamlined and enhanced while reducing the burden on call centers and providers," said Farooq Ajmal, Chief Information Officer of Ryan Health.
"Within a week of launching our vaccine deployment efforts, a premier academic medical center was booking approximately 10 COVID-19 vaccination appointments per minute through Luma Health. The health system needed speed and scalability, and we delivered," said Aditya Bansod, co-founder and CTO, Luma Health.
"One of the largest health systems in the country looked to Luma Health's Vaccine Operations Solution to help roll out the vaccine. Together we mapped out a workflow that used Luma Health's Broadcast and Waitlist features to offer a seamless patient experience. We sent over one hundred thousand messages in just a few weeks," said Aditya Bansod, co-founder and CTO, Luma Health.
About Luma Health
Luma Health was founded on the idea that healthcare should work better for all patients. Every single point along the care journey should be simple, seamless, and effective, from accessing care to achieving health goals. Luma Health empowers providers to make this a reality through its digital health solutions, designed to boost access, streamline patient-provider communications, and drive increased revenues.
Headquartered in San Francisco, Luma Health's Total Patient Engagement Platform™ is accelerating the digital transformation in healthcare by delivering digital health solutions that drive patient engagement and continuous care, empowering thousands of providers and more than 20 million patients across the United States today. Additional information about the company is available at https://www.lumahealth.io/, https://blog.lumahealth.io/, https://www.linkedin.com/company/lumahealth/, https://www.facebook.com/lumahealth, and https://twitter.com/lumahealthhq.