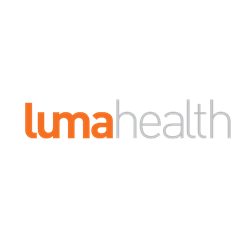 We are dedicated to helping patients get access to care more quickly, and to working with medical heroes on the front lines to navigate through this global health crisis.
SAN FRANCISCO (PRWEB) March 25, 2020
Luma Health https://www.lumahealth.io/, the leader in total patient engagement, today announced it has granted healthcare providers free 30-day access to its broadcast messaging product through April 30, to dramatically improve clinicians' ability to get the right message and information out to patients to address fears, concerns, and false information as the world navigates COVID-19. In addition, for pre-screened patients or those with high-risk profiles experiencing complications from the disease, Luma Health is offering a free 90-day trial for telehealth virtual visits to help reduce non-critical patient visits and unnecessary exposure for patients and care providers.
To sign up for the free broadcast patient communications, visit http://www.lumahealth.io/covid-19-patient-messaging.
The spread of the COVID-19 virus has created enormous challenges for clinics, hospitals, and healthcare systems across the United States, particularly in reaching patients with the most relevant information and access to care. A growing number of healthcare systems and clinics, including UCSF Health, UCSD Health, Salud Health Centers, Prima Care, Zufall Health Centers and many others are using Luma Health to reach their patients. In just this past week, Luma Health has helped over 80 clinics and systems reach their patient populations with COVID-19 related messages, potentially impacting and helping millions of patients across the U.S.
Key capabilities to Luma Health's broadcast messaging solution include:
Uploading lists of patients directly from an organization's electronic health record [EHR] system, taking less than a day for clinics and systems to implement.
Pre-built templates for COVID-19 patient messaging that can be customized to meet the needs of specific clinics, as well as an online questionnaire (https://bit.ly/covid-template) to help healthcare providers screen patients to determine if they require further testing.
Rapid and efficient targeting of select groups or entire populations with vital messaging related to their healthcare, such as informing high-risk patients about added precautions to help limit the spread of COVID-19.
"In the war on COVID-19, it is critically important that healthcare professionals can communicate with their patients and provide them with vital information that will help protect their health and save lives," said Dr. Tashfeen Ekram, Co-founder and Chief Medical Officer at Luma Health. "We are dedicated to helping patients get access to care more quickly, and to working with medical heroes on the front lines to navigate through this global health crisis."
Clinicians can utilize Luma Health's Collaboration Hub to coordinate pre-scheduled and on-demand telehealth virtual visits by opening a virtual exam room using Luma Health's 90-day televisit trial.
To further assist care providers as they begin to become stretched with an increasing number of at-risk patients, Luma Health has compiled a COVID-19 Best Practices for Patient Communication guide (http://www.lumahealth.io/blog/coronavirus-patient-communication-best-practices) to help providers navigate this challenging time.
To learn more about the Luma Health platform, visit http://www.lumahealth.io/platform.
About Luma Health
Luma Health was founded on the idea that healthcare should work better for all patients. Every single point along the care journey should be simple, seamless, and effective, from accessing care to achieving health goals. Luma Health empowers providers to make this a reality through its total patient engagement solution, designed to boost access, streamline patient-provider communications, and help providers grow their business.
Headquartered in San Francisco, Luma Health's platform is modernizing communication by delivering smarter conversations that drive patient engagement and continuous care, empowering thousands of providers and more than 11 million patients across the United States today. Additional information about the company is available at https://www.lumahealth.io/, https://blog.lumahealth.io/, https://www.linkedin.com/company/lumahealth/, https://www.facebook.com/lumahealth, and https://twitter.com/lumahealthhq.
For media inquiries, please contact:
Alan Tam
Luma Health
(415) 741-3377
alan@lumahealth.io