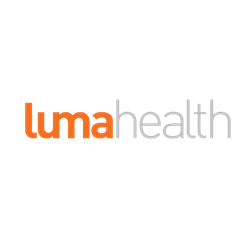 The partnership between Luma Health and Greenway will help our joint customers improve communications and engagement with their patients and streamline their business processes. This will both improve the delivery of healthcare and drive revenue among Greenway users — a win-win for all involved
SAN FRANCISCO (PRWEB) December 10, 2019
Luma Health https://www.lumahealth.io/, the only total patient engagement platform, today announced it has joined the online Greenway Marketplace of value-added partners for users of Greenway's integrated electronic health record (EHR) and practice management solutions.
Being named a Marketplace Partner signifies cooperative efforts between Luma Health and Greenway to provide comprehensive health IT solutions that support the delivery of high-quality, cost-effective care.
Greenway's Intergy users will now be able to access Luma Health's patient engagement platform to drive access to care, reduce no-shows and cancellations, and streamline patient communications across the entire care journey. This includes access to Luma Health's patient self-scheduling capabilities, automated referral outreach, powerful smart waitlist, and comprehensive feedback and reputation management.
"We are honored to join Greenway's select group of healthcare technology providers available via their online Marketplace," said Ramesh Munnangi, Director of Business Development at Luma Health. "The partnership between Luma Health and Greenway will help our joint customers improve communications and engagement with their patients and streamline their business processes. This will both improve the delivery of healthcare and drive revenue among Greenway users — a win-win for all involved."
"Rapid innovation is essential to the development of a sustainable healthcare system, and the Greenway Marketplace gives customers the means to evaluate and select state-of-the-art solutions relative to Greenway," said Esteban Burgos, Marketplace Channel Manager with Greenway. "We're pleased to partner with Luma Health for mutual promotion of Luma Health's patient engagement platform to customers seeking to improve their ability to deliver care."
For more information, please visit: http://www.lumahealth.io/greenway.
For more information about Greenway Health, please visit: http://www.greenwayhealth.com.
About Luma Health
Luma Health was founded on the idea that healthcare should work better for all patients. Every single point along the care journey should be simple, seamless, and effective, from accessing care to achieving health goals. Luma Health empowers providers to make this a reality through its total patient engagement solution, designed to boost access, streamline patient-provider communications, and help providers grow their business.
Headquartered in San Francisco, Luma Health's platform is modernizing communication by delivering smarter conversations that drive patient engagement and continuous care, empowering thousands of providers and more than 9 million patients across the United States today. Additional information about the company is available at https://www.lumahealth.io/, https://blog.lumahealth.io/, https://www.linkedin.com/company/lumahealth/, https://www.facebook.com/lumahealth, and https://twitter.com/lumahealthhq.
For media inquiries, please contact:
Alan Tam
Luma Health
(415) 741-3377
alan@lumahealth.io