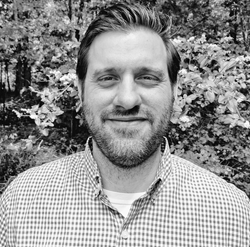 Our passion is to help companies successfully utilize the cloud and make it easy for them to maximize the value they can get from leveraging our solutions
ATLANTA, GA. (PRWEB) May 25, 2017
Lume, a global leader in providing managed cloud services, announced today a series of changes to the company's leadership team.  The changes, announced by CEO Kyle Verzello, will support the implementation of the company's operations and growth strategy.
The changes to Lume's executive team reflect the company's strategic goals with particular focus placed on its customers, service offerings, and growth objectives.

Nathan Surginer has been appointed to Chief Information Officer, the role previously held by Clay Wood
Josh Rhine has been appointed to Chief Marketing Officer
Clay Wood has been appointed to Chief Customer Officer
Wood's position as CCO reflects a new department created by the company.  Wood will be responsible for helping customers realize the full potential of Lume's service offerings, driving renewals and customer growth, as well as acting as the internal customer advocate by influencing product direction and improving the customer experience.  The department will be responsible for all post-sale, customer-facing operations at Lume including initial customer onboarding, ongoing customer support and success, account management, training, solution right-sizing, and renewals.
"Our passion is to help companies successfully utilize the cloud and make it easy for them to maximize the value they can get from leveraging our solutions," said Kyle Verzello, CEO of Lume.  "These organizational changes illustrate our focus on our customers, growth, and solution offerings. I am excited for the leadership and experience that these changes bring to our executive team," added Verzello.
Over the last four years, Lume has experienced exceptional growth.  The company has recently expanded its solution offerings to include Managed AWS solutions and Virtual Desktop Infrastructure (VDI) for GPU intensive applications.  In addition, Lume has found success servicing specific verticals including software developers, healthcare professionals, and the legal industry.
"By focusing on certain verticals, we've been able to not only offer our traditional services, but we've been able to specialize in specific application hosting, like eDiscovery platforms for the legal industry, architecting VDI environments for CAD, and other GPU-intensive applications that have particular performance requirements," said Verzello.
In addition to these changes, Lume also plans to fill a number of positions to facilitate and support these key areas for the company.
-----
About Lume
Lume is a Managed Cloud Service Provider that specializes in Private Cloud, Data Center, and Hybrid Infrastructure Solutions. Utilizing their global network and data center footprint, they provide managed solutions for companies that need help getting to the cloud or improving their existing cloud infrastructure.
Their solutions are built on redundant, enterprise-grade infrastructure, tailored to meet your specific needs and optimized to handle any workload.  Lume's experts act as an extension of your team to manage or co-manage your environment, freeing up your resources and giving you back the time you need to focus on more critical areas of your business.