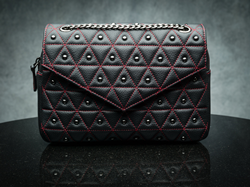 WELLINGTON, Fla. (PRWEB) January 23, 2020
When it comes to functional accessories there's always going to be the smart, stylish person who demands excellence. This is the foundation of the Florida-based luxury Vi Vante Line. The visionary CEO, Scott Morvay, having seen a need for first-class camera straps and bags developed Vi Vante to meet this early vision. In exciting news, building off of this success, Vi Vante recently announced they have expanded the brand to now include stunning, luxury purses and unisex bags. Made to the highest-quality and completely in tune with what's happening in the world of fashion, clearly Morvay and his team are moving in a direction that many will more than appreciate. So far adding the new choices alongside the camera accessories has been met with enthusiasm.
"From humble beginnings, we have been quickly evolving and learning what our customers desire and we are more than pleased to provide," commented the passionate CEO. "RalphLauren started with Neck ties, we started with camera straps! Vi Vante is not just a brand, it's a lifestyle."
The first of the new products is the "Ladies Quilted Handbag". Equally fit for a casual day or a hot night out; when a woman wants to impress, the pyramid quilted bag is as fashionable as it is functional. The options are black leather, with red stitching, and a red microfiber interior or black leather with purple stitching, and a purple interior. Both look fantastic and the quality, like all Vi Vante products, is without a doubt pure luxury.
This followed by the "Vi Vante Unisex Quilted Leather Cross Carry Bag", an ideal choice for all sexes and great for those traveling or out on adventure.
For more information be sure to visit https://www.vi-vante.com.