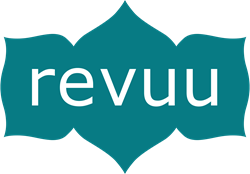 "Homeowners make purchasing decisions based on both practical function and the finer details. By gathering these reviews together, our site serves a need to help homeowners and guide them through what is often a challenging decision process."
SAN FRANCISCO (PRWEB) June 06, 2019
Luxury home products review site Revuu.com is debuting its redesigned website, aiming to serve the need of its audience seeking reviews of luxury home products and brands.
With improved smart search functionality, enhanced navigation, and new sections, Revuu serves to be an extensive resource for homeowners and home improvement professionals. The website will feature a "Favorites from the Founder" spotlight section, which highlights the CEO's selected product and brand recommendations.
Users can easily browse their brands of interest and subscribe to Revuu's monthly email newsletter. Through online reviews written by customers and home improvement professionals, Revuu.com provides a reputable source for user-generated, unbiased reviews of luxury high-end home products by those who purchase and use the products.
"The new site has been designed with the end user in mind," said Khristine Holterman, founder and CEO of Revuu. "By keeping the experience seamless, we hope to bring both convenience and inspiration to our market of users who seek a deeper dive into their home buying purchases."
Khristine wanted to tap into an important need — to bring unbiased, honest reviews to the marketplace of luxury home renovation, building, and design. "Homeowners make purchasing decisions based on both practical function and the finer details," she said. "By gathering these reviews together, our site serves a need to help homeowners and guide them through what is often a challenging decision process."
Revuu also provides a spotlight for some of its favorite home improvement professionals, encouraging all designers, contractors, and architects with knowledge of fine quality products to contribute their experiences to help the larger community make purchasing decisions. Categories of home products include cabinetry, hardware, lighting, surfaces, furniture, plumbing, and appliances.
Customers are encouraged to leave their opinions or commentary on the brands that they purchase. For more information about Revuu, please visit Revuu.com.
About Revuu
Revuu.com is the community resource for all things home related, where one can read and post unbiased, authentic reviews (called "Revuus") and photos on everything from paint to plumbing. Revuu.com is for anyone and everyone. For more information about Revuu, please visit http://www.revuu.com or email info(at)revuu(dot)com.