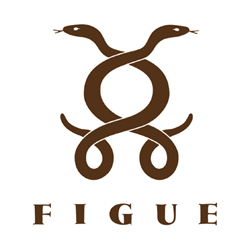 NEW YORK (PRWEB) December 03, 2020
Auction Advisors, a full service auction and liquidation firm, is marketing for sale the assets of the luxury lifestyle brand FIGUE, including its intellectual property. Qualifying offers are due on December 21, 2020 and an auction will be held on December 22, 2020. The assets available for sale include the Figue trademarks, domain names, customer data, social media assets, designs and lookbooks.
FIGUE is a women's luxury lifestyle collection launched in 2012 by Stephanie von Watzdorf. Named for the ancient fruit, FIGUE (pronounced "fig") was born out of von Watzdorf's passion for travel and desire to share the talents of artisans around the world. The collection of ready-to-wear, handbags, shoes and jewelry has a global gypsy-meets-jet-set spirit, combining unique prints with layered textures, embroideries and hand-beading. The result is a seasonless brand that is every bit as luxurious as it is bohemian. Women who love to travel or dream of traveling to exotic destinations embrace FIGUE.
"FIGUE is the perfect lifestyle brand - a mix of luxury fashion that is globally inspired and ethically produced. Figue is a brand that meets current market demand and provides a groundwork for success in a post-pandemic environment," says Joshua Olshin, Managing Partner for Auction Advisors. He adds "FIGUE has developed a globally recognized and respected brand name that can be found in the most prestigious department stores and specialty boutiques around the world. It also has a strong social media presence and thriving direct to consumer e-commerce business."
As a result of the COVID-19 pandemic, FIGUE has decided to close its doors. The company intends to complete an asset sale and dissolve by the end of 2020.
Complete Due Diligence Materials and Legal Documents available at AuctionAdvisors.com
AuctionAdvisors, based in New York is a full-service auction company. For a complete list of auctions and sales or to learn more about AuctionAdvisors visit http://www.AuctionAdvisors.com
CONTACT
Joshua Olshin
Auction Advisors
212-375-1222 ext. 705
jolshin@AuctionAdvisors.com