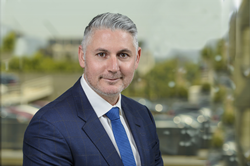 LOS ANGELES (PRWEB) June 04, 2019
NV Energy, Nevada's largest utility company, was set to take a major hit when the Las Vegas Convention and Visitors Authority (LVCVA) filed an application to depart from the utility company. That is until recently when the two entities announced in a joint press release that the LVCVA withdrew their application to part ways and instead signed a five year contract with NV Energy.
Nicki Zvik Founder of Green Solar Technologies shared his opinion on the recent development, stating, "As the country tries to advance in a greener, renewable direction, the agreement made by the LVCVA with NV Energy is a major step backward in the green energy movement. I spoke with Todd Verk at GST Nevada, and he agrees that the news of the LVCVA continuing business with NV Energy will discourage other smaller companies and even homeowners to break away from the monopoly that is NV Energy."
The LVCVA's actions seem to spark a domino effect with every major decision. Shortly after the agency announced they would be parting with NV Energy, a number of businesses followed suit, and the same pattern rings true now that the LVCVA has dissolved their application. A few companies that have also withdrawn their applications include Golden Entertainment, Atlantis Casino Resort and Spa, and Las Vegas Sands.
"The LVCVA, and those involved in running the agency, are role models to many businesses throughout Nevada," adds Nicki Zvik, "and as a government agency, the LVCVA should set the standard that renewable energy is the better option not only for the pocketbook but for the well-being and health of the states residents. It's unfortunate that Nevada isn't taking advantage of just how wonderfully sunny their state is and turning as much sunshine as they can into clean energy, which both benefits the environment and the people living in it."
Taking advantage of clean sources of energy is becoming increasingly necessary as the effects of pollution are finally catching up to us. With air pollution being the biggest threat of them all, it is essential to take other methods of creating energy, like solar, seriously.
Zvik continues, "Solar energy is by far the most effective way to offset and even reverse the damage that has already been done to our environment. For too long the ozone has been tainted with harmful chemicals in fossil fuels that have greatly diminished Earth's homeostasis, and we need to address pressing matters like this before we get to a place that there is no coming back from. And we do this by starting in areas where using clean energy should be simple--places like Nevada."
Nicki Zvik wraps up his thoughts noting that he is aware the driving force of the LVCVA is tourism. "Of course, the primary goal for agencies like the LVCVA is to make smart business decisions and to increase tourism to their state. But what it truly concerning is that this decision appears to be for the short-term benefit rather than something that will be beneficial in the long-run. And with threats like global warming that are directly derived from irresponsible means of generating energy, it's necessary to look at the big picture and think about what is truly important."
Nicki Zvik is the founder of Green Solar Technologies and Spectrum Properties LLC.