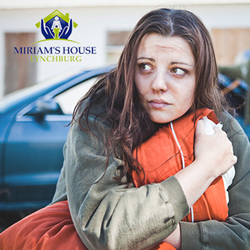 Lynchburg, VA (PRWEB) February 13, 2017
Forest Hill Insurance Agency, a full-service insurance and financial planning provider serving families and businesses from offices in Lynchburg, VA, has announced the latest beneficiary of their recently launched community involvement program. Miriam's House is a nonprofit organization which provides local homeless women and families with a comprehensive program designed for empowerment and stability. Donations may now be made here.
Simply stated, Miriam's House provides a bridge to a brighter future for women trapped in the cycle of homelessness. They provide on-site housing, as well as a community-based rental assistance program aimed at quickly connecting homeless women and families with permanent housing which is safe and affordable. Operating under the premise that quickly ending a client's homelessness, and providing for her most basic needs, will empower her to achieve goals in other areas including mental health, substance abuse, money management and parenting, the staff provides intensive case management specifically crafted to build upon each client's unique strengths. A variety of ongoing, comprehensive services are available to women even after completing their program at Miriam's House.
"Miriam's House is a perfect fit for our new community involvement program," said Carrie Mattox, owner of Forest Hill Insurance Agency. "After all, neighbors helping neighbors is what it's all about, and coming together as a community to help guide homeless women and families toward a brighter future is something which should inspire us all."
Readers who would like to join Forest Hill Insurance Agency in supporting local homeless women in need of assistance need not reach into their own pockets to do so. The agency itself has pledged to donate $10 to Miriam's House for each and every referral they receive for an insurance quote, with no purchase necessary. To recommend family and friends for a no-obligation quotation, simply visit http://foresthillagency.com/causes/guiding-homeless-families-towards-bright-future/.
Meanwhile, the agency's caring team is hard at work promoting the initiative through a dynamic social media and email outreach campaign. They have also featured the cause in their print and electronic magazine, Our Hometown. Helping customers and friends to 'live well and thrive', the publication is delivered to thousands of households in Lynchburg and surrounding communities every month. Current and past issues may be enjoyed at http://foresthillagency.com/magazines/.
Forest Hill Insurance Agency has demonstrated their devotion to the community by the recent establishment of a master charity program, which is part of the nationally celebrated 'Agents of Change' movement. "We are fully committed to helping those in need in our community, and will be selecting a new group, family or individual to support every two to three months," promised Mattox. More information on local Community Cause campaigns may be found at http://foresthillagency.com/community/.
About Forest Hill Insurance Agency
Serving families and businesses from offices in Lynchburg, VA, Forest Hill Insurance Agency is committed to bringing local people an agency which understands their needs. Carrie Mattox and her team of dedicated professionals have worked with carriers to assemble a variety of products and services to ensure clients' peace of mind. From all of the insurance products a typical consumer needs (auto, home, business, boat, motorcycle, etc.), to developing long-term financial planning strategies, Forest Hill Insurance Agency delivers consistently superior service. Their caring experts may be reached by calling 434-384-6700. For more information on the agency, please visit http://foresthillagency.com/.