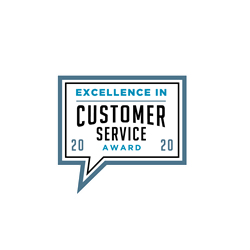 "Product support is essential to maintaining Tripp Lite's position as an industry leader," said Glen Haeflinger, Tripp Lite's President. "Lynn and her teams seamlessly blend expert knowledge with excellent customer service practices..."
CHICAGO (PRWEB) April 23, 2020
Tripp Lite, a world-leading manufacturer of power protection and connectivity solutions, announced today that Lynn Reidy, Director of Customer Service, has been named a Manager of the Year winner in the 2020 Excellence in Customer Service Awards presented by the Business Intelligence Group (BIG). This annual business awards program recognizes those who are helping companies better communicate with their customers to provide a differentiated level of customer service.
Organizations from across the globe submitted their entries for consideration in the BIG Excellence in Customer Service Awards. Nominations were then judged by a select group of business leaders and executives who volunteer their time and expertise to score submissions.
Reidy was selected for her leadership of Tripp Lite's Chicago-based product and technical support specialists, service coordinators, field service technicians and order administration specialists. Her teams provide distributors, resellers and end users with post-sales support in a variety ways, including answering a daily volume of technical product inquiries via email, phone and chat.
"Year after year the role of customer service plays a more important role in all of our lives," said Maria Jimenez, chief nominations officer of the Business Intelligence Group. "We are thrilled to be honoring our winners as they are leading by example and making real progress on improving the daily lives of so many."
"Product support is essential to maintaining Tripp Lite's position as an industry leader," said Glen Haeflinger, Tripp Lite's President. "Lynn and her teams seamlessly blend expert knowledge with excellent customer service practices. Customer satisfaction is a top priority for Tripp Lite, and we are honored to be recognized for our efforts."