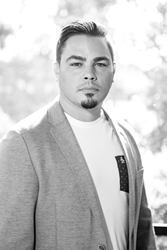 "We have many exciting plans for the audio, video and content-creation markets and have absolute confidence in Jesse's ability to lead the way."
WHITE PLAINS, N.Y. (PRWEB) September 07, 2018
MAC Group, a global sales and marketing company dedicated to supplying profes-sional and passionate enthusiast filmmakers, photographers, educators, and students with the world's finest content creation tools, has announced the appointment of Jesse Dean as Vice President, Audio Division. He will lead the new Audio Products division of MAC Group as they continue their expansion in the video, cine, photo, content crea-tion and music markets.
In his new role, Jesse will be responsible for all direct and channel sales efforts throughout the United States, in partnership with MAC Group's product and marketing team with a focus on expanding the adoption of audio products throughout the consumer, prosumer, and professional musical instrument, photographic and video markets.
Jesse brings nearly 20 years of technical and administrative industry experience to his new role. Most recently, he served for more than 5 years at RØDE Microphones, where he was responsible for leading their Sales and Specialist teams as National Sales Manager and Key Accounts Sales Generation Lead (working with Apple, Best Buy, Guitar Center and others). Additionally, he oversaw their technical training, partner marketing, and New Product Development initiatives.
Previously, he served in various national and international sales and operations management roles at Slate Digital, Yellow Matter Entertainment, Studio Electronics, PMI Audio Group, and his own sales consulting company.
"We are all experiencing a remarkable renaissance in multimedia storytelling. Both pros and consumers are creating an ever-increasing amount of content utilizing cine, video, HDSLR, mobile and musical gear. There needs to be a heightened focus on quality to help creators differentiate their work and we know that quality audio gear ab-solutely helps turn good content into great content. The more distinct their work; the more attention and business they are able to attract. This is our mission." said Jan Lederman, MAC Group President. "We have many exciting plans for the audio, video and content-creation markets and have absolute confidence in Jesse's ability to lead the way."
"I am extremely excited to join the wonderful team at MAC Group. The opportunity to work with a company that has such a stellar reputation and rich history is quite an honor. I look forward to leading and growing their new Audio Division while seeing how high is up in this incredibly dynamic category" added Jesse Dean, V.P. Audio Division.
Contact Jesse Dean directly at: jessed@macgroupus.com
About Mac Group:
31 years ago, MAC Group started as a boutique marketing, sales and distribution group focusing on professional photographers. As the industry has evolved, so has MAC Group with their expansion into filmmaking, video, mobile, content creation and audio.
Today, MAC Group is one of the leading companies of their kind with world-renowned brands offering products and education that enhances the lives of passionate content creators at every experience level.