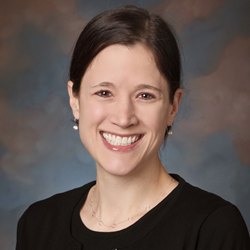 Fort Collins, CO (PRWEB) October 18, 2016
Demand for health data from Qualified Clinical Data Registries (QCDRs) is increasing in the Centers for Medicare and Medicaid Services (CMS) Physician Quality Reporting System (PQRS) and the Medicare Access and CHIP Reauthorization Act of 2015 (MACRA) to support value-based purchasing. In response, PCPI, a multiple stakeholder community for the advancement of measurement science, quality improvement and clinical registries, operates its National Quality Registry Network (NQRN®). Emily Richardson, MD, Encompass Medical Partners, will serve on the NQRN Steering Committee. Dr. Richardson also chairs the Anesthesia Quality Institute's Practice Quality Improvement Committee and also serves as co-chair of the NQRN QCDR committee alongside Lance Mueller, MS, Clinical Registry Project Manager, American Medical Association.
QCDRs are CMS-approved entities that collect medical and/or clinical data for the purpose of patient and disease tracking to foster improvement in the quality of care provided to patients. The MACRA proposed rule expands the role of QCDRs in the new CMS Quality Payment Program (QPP).
The NQRN's QCDR committee supports PCPI members and others operating and developing QCDRs, as well as those using QCDR information for QPP or private payer programs through:

Monitoring the development of QCDR rules and guidance
Informing and providing education on QCDRs
Serving as the conference planning committee for a QCDR conference hosted by the AMA in 2017
Contributing to discussion on QCDR-related topics in PCPI's digital hub under development and other communication channels as appropriate
Encompass Medical Partners, LLC is a medical management company that offers full-service solutions based on the specific needs of physician practices.
PCPI is a nonprofit membership-based organization focused on improving patient health and safety through the advancement of measurement science, quality improvement and clinical registries. PCPI supports member organizations interested in registries through the NQRN, an anchor program of the PCPI, established to increase the use and usefulness of registries to improve health and health care.
# # #
Media Contacts:
Encompass Medical Partners
Joseph Harmon
970-775-7302
jharmon(at)encompassmedical(dot)com
PCPI
Becky Gilbert
847-686-2239
rlgilbert(at)staff(dot)thepcpi(dot)org