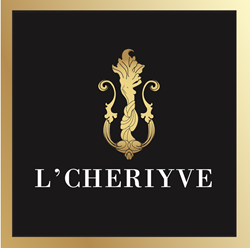 Supporting local designers and taking advantage of custom fit, made to order garments is the future of shopping; and we are glad to be introducing women to these experiences.
Los Angeles (PRWEB) April 17, 2014
Made to order is the future of shopping and L'Cheriyve is making this a reality for their female clientele. At their first fashion event of the year, L'Cheriyve hosted a group of fashion forward women, introducing them to new seasonal trends and opportunities to purchase specialty garments directly from talented designers.
The event commenced with L'Cheriyve showing their collection of Trenchcapades™, their sexy yet sophisticated interpretation of the classic women's trench coat. The collection was highlighted with the L'Chloe style, with its spring floral pattern; and the L'Seraphina style or the "Bridal Trenchcapade™ as it has playfully been called.
The Fashion Show was headlined by Los Angeles based designer, Louis Verdad, who has crafted garments for Halle Berry, Cher, Oprah, Cate Blanchet, Paris Hilton and other celebrities. Verdad presented a collection of ready-to-wear jumpsuits, shorts, t-shirts, blouses, dresses as well as resort wear and evening wear. Guests had the opportunity to be measured by Verdad for custom fit, and made to order pieces. Guest were also able to select the fabrics, colors, trims, and other details for their bespoke garments, which will all be designed to their specifications. Attendees were able to purchase these made-to-order garments at below designer retail, as the collection will be sold direct from the designer.
Makeup for the event was provided and demoed by Frankie Rose Cosmetics, and a representative from Lelo was also in attendance, educating women about intimate lifestyle products. L'Cheriyve is an authorized reseller for both brands. Two of Los Angeles's most commendable and deserving women's charities Face Forward and the Downtown Women's Center also joined the event. Each has a unique mission to help women find self-sufficiency and independence; and both charities were recipients of proceeds from the event.
"Supporting local designers and taking advantage of custom fit, made to order garments is the future of shopping; and we are glad to be introducing women to these experiences", said Yvette Poole, founder of L'Cheryive. "There are many talented local designers in our community and they deserve a platform to sell direct to end consumers. Women can purchase made to order clothing that is custom to fit their body at a cost that is below the big box retailers. This is a win-win-win situation. Purchase custom clothing tailored to your style, support local designers and entrepreneurs, avoid throngs at the retail stores and spend time with your girlfriends. We will be hosting these events regularly at our studio and look forward to introducing other likeminded women to these experiences."
These fashion tea parties are by invitation only, but L'Cheriyve will be extending invitations to those who would like to come. If you would like to attend a future event, please email clientcare(at)lcheriyve(dot)com with the subject line Tea Party.
About L'Cheriyve: Los Angeles luxury lifestyle brand, inspiring women to embrace their femininity, L'Cheriyve is pioneering a new apparel category with their trademarked Trenchcapades™, an exclusive line of season-less couture trench coats; their unique twist on boudoir photography; and their intimate line of playful belongings.
About Trenchcapades™ by L'Cheriyve An exclusive line of couture trench coats that are designed and hand crafted in Los Angeles, California. Trenchcapades™ are designed using only the finest leather, wool, suede and satin, which are all lined with silk charmeuse to be gentle and soft against your skin. The Trenchcapade™ is more than just a coat. It's a unique experience based simply on the sensuous concept of a woman, her Trench Coat, and the infinite possibilities.