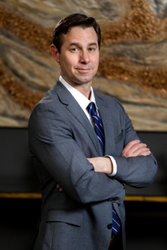 This verdict comes at a time in the justice system when people need hope.
BELLEVUE, Wash. (PRWEB) September 11, 2020
Madeksho Law Firm today announced a $13,966,000 verdict in favor of the plaintiff in the first ever jury by Zoom and social distancing in Washington State. This verdict represents a vanguard of the new global reality in dealing with the COVID pandemic and access to justice.
"This verdict comes at a time when people in the justice system need hope," says Christopher Madeksho, lead trial attorney at Madeksho Law Firm. "Jury selection was conducted via Zoom, and the trial was held at Meydenbauer Convention Center while adhering to social distancing protocols and masks worn by all. The jury never saw counsel's face during the 2 ½ week trial. This trial represents the leading edge of jury trials today – millions of Americans have delayed trials due to COVID and this trial proves justice can continue and prevail."
To learn more about the socially distanced trial, the challenges and how to overcome them, email cmadeksho@madeksholaw.com.
About Madeksho Law Firm: Since 1972, Madeksho Law Firm has fearlessly fought for asbestos and mesothelioma victims and other hard-working people injured by corporate greed. One of the nation's first asbestos law firms, Madeksho Law was founded by the late Larry Madeksho. A former asbestos worker himself, he represented his friends and colleagues who were victims of mesothelioma and asbestos-related illnesses. His passion for justice still guides this family firm. http://www.madeksholaw.com. Offices in Los Angeles, California and Houston, Texas. Call 888-910-MESO.