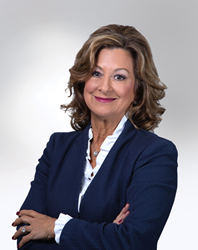 "The appointment by Governor DeSantis will provide the opportunity to safeguard the profession to which I've dedicated my life," said Hansen.
HOLLYWOOD, Fla. (PRWEB) August 05, 2020
Memorial Healthcare System Senior Vice President and Chief Nurse Executive, Maggie Hansen, MHSc, RN, has been appointed by Florida Governor Ron DeSantis to the Florida Board of Nursing. Hansen is one of nine current board members and will serve a four-year term in the Nurse Executive Seat.
The nursing board works to ensure the fitness and competence of nurses who provide healthcare services to patients in the state. They focus primarily on licensing practitioners who meet established standards, enforcing regulations, keeping the public informed, and protecting the Nurse Practice Act, which prohibits nurses who fall below minimum competency or present a danger to the public from practicing in Florida.
"The appointment by Governor DeSantis will provide the opportunity to safeguard the profession to which I've dedicated my life," said Hansen. "COVID-19 has reinforced the critical nature of the work nurses perform and these professionals must always be prepared for the challenges they'll face so that Floridians can always be safe under their care."
Hansen has been with Memorial since 1983, previously serving as chief nursing officer at three of the healthcare system's six hospitals before being named it's first chief nurse executive in 2016. Under her leadership, and among many other accomplishments, Hansen established a nurse residency program to provide novice clinicians the training they need to develop the competencies necessary to provide the highest level of care. She also established Memorial's Animal Assisted Therapy program to enhance healthiness for patients, and launched Memorial's award winning Nursing Strategic Plan with highly favorable results.
Memorial Healthcare System is one of the largest public healthcare systems in the U.S. and a national leader in quality care and patient satisfaction. It is highly regarded for a patient and family-centered approach at facilities that include Memorial Regional Hospital, Joe DiMaggio Children's Hospital, Memorial Regional Hospital South, Memorial Hospital West, Memorial Hospital Miramar, Memorial Hospital Pembroke, Joe DiMaggio Children's Health Specialty Center in Wellington, and Memorial Manor nursing home. Among the many awards and recognition it has earned are Modern Healthcare magazine's "Best Place to Work in Healthcare," Florida Trend's "Florida's Best Companies to Work For," and Becker's Hospital Review's "150 Great Places to Work in Healthcare." In a recent report ("Humanizing Brand Experience"), the Denver-based consulting firm Monigle named Memorial the top health system brand in America, based on consumer surveys. To learn more, visit http://www.mhs.net.