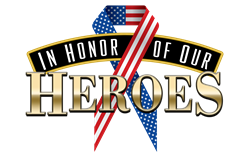 BOSTON (PRWEB) September 20, 2018
MaidPro has joined forces with The Hometown Hero Project to make it easier for veterans to become business owners. Through its Veteran Discount Program, MaidPro now offers veterans discounted franchise packages valued at $15,000.
The goal of the program is to make it easier than ever for veterans to join the MaidPro family and to own and operate their own home cleaning franchise.
The veteran discount package includes:

a $3000 discount on the initial franchise fee;
a $100 invoice credit each month for the life of the 10-year agreement;
direct financing or financial assistance enabling veterans to get started with little up-front capital.
"The costs for purchasing our franchise are very low in comparison to other franchise start-up costs, and this discount program now makes purchasing a MaidPro franchise even more affordable for our service men and women," said CEO Mark Kushinsky.
MaidPro was recently one of only 80 franchise companies named on Franchise Business Review's elite list of Top Low-Cost Franchises. MaidPro has also been named a Top Franchise for Veterans for 2018.
"We're very honored to be able to show our appreciation to our veterans by giving them substantial discounts to business ownership," Kushinsky said. "We're also thrilled to be able to partner with an organization like The Hometown Hero Project that does so much to give back to our veterans."
The Hometown Hero Project connects active and retired military, police officers, firefighters, first responders and teachers with organizations and businesses that provide them with resources and services.
ABOUT MAIDPRO
MaidPro is a Boston-based franchisor of house cleaning services with over 255 locations in 38 states, the District of Columbia, and Canada. The company, which began franchising in 1997, takes pride in its strong owner community, cutting-edge technology, and creative marketing. It has been honored with the Franchise Business Review's Four-Star Rating and Franchise 50 awards every year from 2006 to 2018 for owner satisfaction. MaidPro was named one of the Top 50 Franchises for Minorities by USA Today's Franchising Today. MaidPro is also a proud member of the International Franchise Association, Canadian Franchise Association, and the New England Franchise Association. The company can be found online at http://www.maidprofranchise.com.