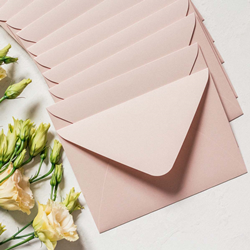 In 2020, US Global Mail earns our highest ranking among Mail Scanning Services."
OVERLAND PARK, Kan. (PRWEB) January 29, 2020
TopConsumerReviews.com recently gave their highest rating to US Global Mail, a leader among providers of Mail Scanning Services.
Who needs a Mail Scanning Service? With an increasingly distributed workforce, many people are able to work from anywhere in the world. Also, as people live longer - and better - travel often takes them away from home for extended periods of time, or even for the rest of their lifetimes as they explore the globe. But, despite today's digital-only and cloud-based solutions, there's still a need for individuals to be able to receive physical mail and packages. That's where a Mail Scanning Service comes in handy. These services provide a brick-and-mortar location for mail to be received, and typically provide images of all incoming pieces through an online dashboard. At that point, customers can opt to have the mail recycled, scanned for content, or bundled into a shipment and sent to their current location.
"US Global Mail has provided Mail Scanning Services to more than 80,000 customers over the last two decades," according to Brian Dolezal, of TopConsumerReviews.com, LLC. "While some of their competitors hide their pricing and make it hard to know what you'll spend to get your mail, US Global Mail is completely transparent - and, better yet, affordable. Whether you're an individual working in Bali, a family traveling the country by RV, or a small business needing help managing incoming mail, there's a package perfectly suited for your needs. Another big plus when using this company for Mail Scanning Services is their long list of included benefits, like free check depositing and free junk mail shredding. Other companies tend to charge steep prices for any services beyond the most basic mail scanning. And, with such a huge following of very satisfied customers, you can trust that this company will do an excellent job for you as well. In 2020, US Global Mail earns our highest ranking among Mail Scanning Services."
To find out more about US Global Mail and other businesses providing Mail Scanning Services, including reviews and comparison rankings, please visit the Mail Scanning category of TopConsumerReviews.com at https://www.topconsumerreviews.com/mail-scanning/.
About US Global Mail
US Global Mail helps people who live overseas get their mail from the US easily and efficiently. The service is simple and effective: customers get a US address to receive mail and packages, all viewable via Virtual Mailbox, and clients elect to ship, scan, discard items as needed. US Global Mail serves more people with their mail forwarding needs than any other company in the US. Around since 1999, the business has helped over 80,000 expats get their mail and packages from the US.
About TopConsumerReviews.com
TopConsumerReviews.com, LLC is a leading provider of reviews and rankings for thousands of consumer products and services. From Mail Scanning Companies to Passport Services and Travel Insurance, TopConsumerReviews.com delivers in-depth product evaluations in order to make purchasing decisions easier.