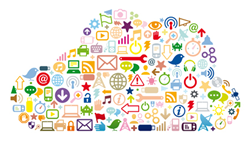 Mainspring has successfully taken us from the dark ages to the 21st Century
HIMSS Annual Conference, 2015, Chicago, IL (PRWEB) April 13, 2015
Mainspring Healthcare Solutions, the leading provider of innovative Hospital Operations Management solutions, today announced details behind its continuing momentum, including record sales and bookings in 2014 and the first quarter of 2015. Over 250 hospitals adopted Mainspring solutions in 2014, many converting from competitors' offerings. Mainspring also improved customer satisfaction and renewal rates, while continuing the expansion of their Hospital Operations Management solutions across patient support services departments.
Mainspring CEO Hank Goddard sees it, "This is a really exciting time in healthcare. As devices and sensors have become smarter and less expensive, innovative hospital leaders have worked with Mainspring to develop some really cool IoT-enabled solutions. Together, we are improving the patient experience, increasing staff productivity and delivering positive returns for our customers in less than 12 months. To top it off, we are making nurses happy, too. We are thrilled to help our clients achieve these exciting results, which are driving unprecedented growth for Mainspring."
Among the most exciting developments in 2014 and early 2015 has been the rapid adoption of sensors and networked medical equipment in the hospital environment. Mainspring believes that increased connectivity of devices can help hospitals accelerate cost savings and drive improvement in patient care. Mainspring is among the select few who are actually proving IoT's viability in healthcare. In early 2014, an article published in RFID Journal showcased Mainspring's early lead in RTLS and passive RFID which was the foundation for their IoT-enabled solutions.
At Medical University of South Carolina, Mainspring has recently rolled out the largest healthcare deployment of passive RFID sensors technology in a solution that combines IoT technology with their Hospital Operations Management workflow solutions.
"Mainspring has taken us from the dark ages to the 21st Century. It is a great tool and anyone not utilizing it at this point should get on board", remarks Andrew Barrett, the Logistics Coordinator & Courier Manager at Medical University of South Carolina.
Both MUSC and Mainspring are quick to point out that these incredible results have little do with the scope of the technology deployment, but rather with the application of that technology to enable smart workflow automation that address underlying operational inefficiencies.
"What Mainspring has done for us has literally been transformational. It is time for hospitals to realize that it is possible to automate operations in ways that they probably don't even know are possible", Dan Altman, a Healthcare Technology Manager at MUSC, remarked in an interview.
Other Mainspring clients are also recognizing the benefits of IoT-enabled improvements in Hospital Operations Management. Mary Washington Medical Center in Virginia has resolved a long-time issue in managing telemetry packs, saving tens of thousands of dollars in the first few months of the program. And in Texas, the Chief Nursing Officer at a leading academic medical center has seen the benefits first hand: "I am blown away by the complete 180 degree change that has taken place over the last 90 days. Our dysfunctional equipment delivery process has transformed into a well-oiled machine that provides us with powerful reporting capabilities and insight into what is actually going on."
Mainspring's IoT-enabled solutions have also caught the attention of industry expert, Kevin Donahue, founder of the RFID Company TagSource and author of the popular Internet of Things blog, "The IoT Guy". Donahue states that those close to IoT are asking, "is anyone really doing anything?" and answers referring to Mainspring, "yes, and they have been for some time."
"What Mainspring delivers to their customers is a medical equipment asset utilization solution that leverages Internet of Things technologies including RFID tags and IOS devices hosted in a cloud environment that has proven to address an identified need in the healthcare industry", writes Donahue.
As Donahue points out, the key to real, tangible results is not the sensors themselves. In fact, Donahue states unequivocally: "RFID is an enabling technology; it is not a "solution"."
Donahue continues: "The real value of this system lies in its ability to rapidly combine asset location information and operational status driven by business rules that turn data into actionable information that is embraced by end users", concluding with, "The solution is elegant in its simplicity and uses "cool" tech that makes people want to use the system."
With the accelerating adoption of sensor technology and networked medical equipment, there is an expanding need to turn data into actionable information. Mainspring is continuing to push the envelope on these technologies to stay on the leading edge of delivering meaningful IoT-enabled solutions. Some specific examples include aggregating data feeds from medical equipment Building Information Management systems, RTLS and IT systems to drive smart, automated workflow decisions.
Mainspring is also expanding partnerships with other innovators in the space, such as Emanate Wireless. Emanate is introducing their new Powerpath sensors at HIMSS this year. The "inline" sensors target devices that are plugged into AC when in use. Powerpath captures and wirelessly transmits location information and can measure current draw to determine usage status of a device. Mainspring has partnered with Emanate to leverage the Powerpath sensors in their IoT-enabled solutions.
"We are aggressively expanding our integration platform to include more devices, systems and sensors like Emanate's" says Troy Kenyon, Mainspring's President. "We are laser-focused on ensuring that we have the right tools for the job so we can continue delivering cost-effective solutions for our clients."
Empowered by their customers' success, encouraged by the accelerating adoption of IoT enabling technologies and motivated by a passion for helping hospitals succeed, Mainspring anticipates accelerating growth in these solutions throughout 2015 and beyond.
About Mainspring
Mainspring's operations solutions help thousands of health care facilities in seven countries improve quality of care and patient satisfaction, at a lower cost. As a pioneer in hospital operations management solutions, Mainspring aims to help its customers do more with less in a way that makes their work more enjoyable.
At Mainspring, we believe that you can't fix healthcare until you fix hospital operations. We get excited about transforming health care by working with industry leaders to help hospitals deliver higher levels of patient care with fewer resources.
Built on decades of health care expertise, our approach is to start at the root cause, improve and automate vital work flow and provide a platform for sustainable operational success that touches everyone in the hospital.
Check out Mainspring's blog for industry news and best practices.