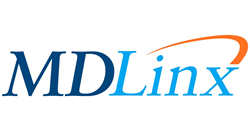 "The level of response and emotions expressed by the survey participants far exceeded our expectations, with over 77% of respondents offering additional comments and opinions. The MOC requirements have clearly caused a great deal of stress and uncertainty within the physician community.
FORT WASHINGTON, Pa. (PRWEB) October 17, 2018
Maintenance of Certification (MOC) adds no clinical value to the practice of medicine, or to patients, say 65 percent of physicians surveyed by MDLinx, a medical news, information, and education website. The August 2018 survey of 515 physicians from a variety of medical specialties revealed that many physicians are frustrated with the mandated MOC requirements that the medical boards promise will help them stay current and active in their practices. Depending on their specialty and state of medical practice, doctors spend thousands of dollars and up to several months of their personal and work time fulfilling MOC requirements.
As the MOC process has become a hot-button issue for the physician workforce, MDLinx has devoted a great deal of coverage to both sides of the issue on its website and affiliated blog, Physician Sense. MDLinx conducted the recent physician survey on MOC to obtain additional insight from a sample segment of physicians, in addition to individual physician interviews it has conducted for multiple articles on the subject. MDLinx periodically surveys physicians to better understand the current trends and issues impacting the physician workforce, and to also help convey physicians' opinions, concerns, and experience with the medical community and healthcare industry.
"We noticed a growing interest in the topic of [MOC] among our readers, so we wanted to gain more insight directly from the physicians on this topic," states Peri Hochwald, VP of Product and Editorial at MDLinx. "The level of response and emotions expressed by the survey participants far exceeded our expectations, with over 77% of respondents offering additional comments and opinions. The MOC requirements have clearly caused a great deal of stress and uncertainty within the physician community. We've recently launched a new blog, Physician Sense, which allows us to explore and present insight on key issues, such as this, that impact the lives of physicians professionally, financially, and personally."
The MOC system has grown increasingly controversial as more physicians experience the recertification process and spend time and money to fulfill the requirements. One cardiologist recently interviewed by MDLinx, Dr. Westby Fisher, (who is not affiliated with Physician Sense or MDLinx), went so far as to follow the money trail of MOC until he found what he deemed to be questionable luxuries funded by MOC revenue. To that end, Dr. Fisher founded a non-profit organization, Practicing Physicians of America, to further investigate MOC and lobby against it. "These are people in a bureaucratic ivory tower who have the pomposity to state that these computer tests are going to help patients, when they're really helping themselves," Dr. Fisher told Physician Sense. Dr. Fisher is not alone in his frustration. His foundation has already raised more than $100,000.
MDLinx also spoke to the American Board of Internal Medicine (ABIM) and the American Board of Medical Specialties (ABMS) to gain a deeper understanding of the proclaimed benefits of the MOC process in an exclusive interview. Dr. Richard Baron, MD, president and CEO of ABIM, explained, "In the same way that you would want an in-depth validation and verification that somebody at the beginning of their career successfully completed training, you would want some way to say that this person is still practicing [current] medicine 20 or 30 years out, and that they are not practicing what they learned 30 years ago."
The majority of the surveyed physicians have taken either the 2-year Knowledge Check-In or the Traditional 10-year exam. MDLinx surveyed them on their thoughts regarding the clinical value of the exam and asked their thoughts on how to improve the recertification process.
"It's a MOCkery," said one survey respondent.
"MOC has become an onerous intrusion that adds no value, nor improves patient care. It appears to be a constantly moving target that is hard to conceptualize, at times. I am already required to do 50 CME credits per year to maintain my medical license, which I have no problem with. This is a simple and understandable requirement. The MOC asks us to do so much more beyond this that, again, is of no value or proven validity. If I could get away without being board certified I would walk away from the whole process today."
While many comments echoed the above sentiments, some were not as opposed to MOC overall. A small percentage of physicians indicated in their comments that they believe the process is worthwhile, given that some changes are made. Other physicians, like those interviewed for a recent MDLinx article understand that physicians must stay up-to-date on the latest advancements in a field where procedures and practices evolve rapidly.
Read the full survey results on MDLinx. For media inquiries, please contact Andrea Clement, aclement@usa.m3.com.
About Physician Sense:
Physician Sense, powered by MDLinx, is a lifestyle blog, for doctors in all specialties and stages of their career looking to increase their knowledge on personal finance or professional marketing and development, and seeking advice on work/life balance. Through interviews with professionals such as life coaches and experts in finance, marketing, philanthropy, and more, our blog delivers quick and easy-to-read content to help its followers advance their careers and make the most of their free time outside of patient care and research. With a fast-growing audience and contributor base, Physician Sense aims to open the door for meaningful discussions of issues relevant to today's physician.
About MDLinx:
MDLinx is a healthcare-focused platform that provides professionals with medical news, conference coverage, the latest in medical research, and daily quizzes and board exam prep to help users test their knowledge in their respective specialties.
About M3 Inc.:
M3 Inc. operates in the US, Asia, and Europe with over 4 million physician members globally via its physician websites such as mdlinx.com, m3.com, research.m3.com, doctors.net.uk, medigate.net, vidal.fr, and medlive.cn. M3 Inc. is a publicly traded company on the Tokyo Stock Exchange (TYO:2413) with subsidiaries in major markets including USA, UK, France, Germany, Spain, Sweden, Japan, S. Korea, China and India. M3 Inc. provides services to healthcare and the life science industry. In addition to medical education and news, these services include clinical research, ethical drug promotion, market research, job recruitment, and clinic appointment services. M3 has offices in Tokyo, New York, Fort Washington, PA, Dallas, St Louis, Oxford, London, Paris, Madrid, Frankfurt, Beijing, and Seoul.