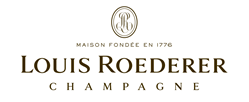 A changing of the guard is happening in Napa as Diamond Creek Vineyards welcomes two new faces in key roles.
CALISTOGA, Calif. (PRWEB) August 28, 2020
A changing of the guard is happening in Napa as Diamond Creek Vineyards welcomes two new faces in key roles. Nicole Carter, who was appointed President at Merry Edwards Winery in October 2019, will also lead the iconic Napa winery purchased from the pioneering Brounstein family earlier this year. On the winemaking front, Graham Wehmeier brings his expertise in winemaking and viticulture and will progressively take over from longstanding and celebrated winemaker Phil Steinschriber.
"I am delighted to welcome Nicole Carter and Graham Wehmeier to Diamond Creek to ensure the legacy of Al and Boots Brounstein continues, and to lead our ambitious program of renovation in the vineyards and in the cellars in the years to come. Our relentless endeavor will always be to express the uniqueness of this extraordinary terroir," stated Frédéric Rouzaud, President & CEO of Maison Louis Roederer and 7th generation of the family.
Winemaker Phil Steinschriber, who has been with Diamond Creek since 1991, will work in tandem with Graham over the next harvest to transition the winemaking and viticulture to him. Graham joins Diamond Creek with a rich background in both winemaking and viticulture at well-known wineries in Napa and Sonoma such as Futo, Cornell and Merryvale.
In early 2020, in its quest to produce great wines with strong identity, Maison Louis Roederer chose to anchor its roots in the unique terroir of the Diamond Mountain District appellation, further growing its portfolio of exceptional properties in the United States.
"Our long-term vision and unwavering commitment to making great wines in Northern California have served us well through bright and more challenging times. The mission with Diamond Creek is to continue to craft singular cabernet sauvignons that are among the very best in Napa Valley. I welcome Nicole and Graham to the challenge and wish them the very best of success," noted Gregory Balogh, President & CEO of Maison Louis Roederer's US operations.
Maison Louis Roederer
Originally founded in 1776, Champagne Louis Roederer continues as one of the very rare Champagne houses to remain firmly in the hands of the same family, since 1832. For three centuries, seven successive generations have been responsible for building a reputation for unparalleled quality and continuity. Its focus on meticulous viticulture, best demonstrated with an ongoing conversion to organic and biodynamic vineyards, as well as precise winemaking, account for the House's enduring excellence and success.
Since 1990, Maison Louis Roederer has strategically acquired esteemed family-owned wineries with an approach centered around identical core values, long-term vision and continuity.
Ramos Pinto (1990), Champagne Deutz and Delas Frères (1993), Château de Pez (1995), Domaines Ott (2004), Scharffenberger Cellars (2004), Château Pichon Longueville Comtesse de Lalande (2007), Merry Edwards (2019) and Diamond Creek (2020).
Roederer has also established new ventures: Roederer Estate (1982) and Domaine Anderson (2012) and owns Descaves, an historic wine merchant on the Place de Bordeaux.
Diamond Creek
Founded in 1968, Diamond Creek is California's first exclusively Cabernet Sauvignon Estate Vineyard. Visionary pioneer Al Brounstein assisted by his wife Boots defied modern conventions and planted Bordeaux varietals on secluded Diamond Mountain. The four vineyards — Red Rock Terrace, Volcanic Hill, Gravelly Meadow and Lake — produce a small amount of long-lived wines that are elegant with great depth and richness, honored and cherished by connoisseurs the world over.