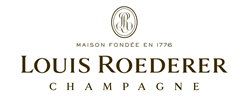 "I would like to congratulate Gregory on his well-deserved retirement and thank him on behalf of my family for his extraordinary achievements. His leadership has been instrumental to our growth, and my family and I are forever grateful." - Frédéric Rouzaud, President & CEO of Maison Louis Roederer
OAKLAND, Calif. (PRWEB) April 26, 2021
Gregory Balogh will step down on June 30th, 2021 after 27 years at the helm of Roederer's US operations, including five Northern California wineries and Maisons Marques & Domaines (MMD USA), the Champagne house's distribution subsidiary. He will remain as Strategic Advisor to the Chairman and to the President/CEO until the end of 2022. Gregory steered the family-owned company's US operations since 1994, spearheading a growing imports and domestic portfolio, as well as strategic acquisitions in California. In 2019, Gregory received Wine Enthusiast's Importer of the Year award in San Francisco, the city he has called home for more than two decades.
Guillaume Fouilleron, a 24-year company veteran and current Executive Vice President and Chief Financial Officer, will step in on July 1st and take the position of President/CEO of MMD USA and CEO of Roederer's US ventures.
A consummate wine professional, Gregory started his career in Paris in the hospitality sector before moving to the wine industry, first as a young entrepreneur based in Oregon, and later a GM position at the largest négociant in Burgundy. He moved back to the US in 1994 to join MMD USA as VP of Marketing & Sales, becoming its CEO a few years later. His good nature, unstoppable energy and long-term vision combined with an exceptional business acumen have made for longstanding friendships and recognition in the wine industry.
Frédéric Rouzaud, President & CEO of Maison Louis Roederer and 7th generation of the family, commented: "I would like to congratulate Gregory on his well-deserved retirement and thank him on behalf of my family for his extraordinary achievements. He joined us when our US company was still very young and small—today, it is one of the leading players in the super-premium and luxury categories. His leadership has been instrumental to our growth, and my family and I are forever grateful."
Gregory Balogh added: "I have been blessed with a great career in one of the very last industries where personal relationships still matter. I owe to my mentor Jean-Claude Rouzaud a lot of my expertise spanning viticulture to management, and I thank his son Frédéric for his long-term vision and confidence in me to run their US operations with his unwavering support. I would like to extend to both of them and to my dedicated team my deepest gratitude for all these years together, growing a successful organization with strong enduring values. I wish them all, from the bottom of my heart, continued success and happiness in our wine world."
Guillaume Fouilleron stated: "I want to thank Frédéric Rouzaud for giving me this opportunity. Our portfolio, centered on strong European and Californian appellations, complemented by Canadian ice wines and South African imports, brings a unique focus on quality, vineyard ownership and authenticity. Over the last year, in a challenging context, we have shown resilience and reinforced our strong partnerships with our major distributors. As we move towards a post-Covid environment, we are well-positioned to bring growth to all our suppliers and I am very enthusiastic about our prospects going forward."
Maison Louis Roederer
Originally founded in 1776, Champagne Louis Roederer continues as one of the very rare Champagne Houses to remain firmly in the hands of the same family since 1832. For three centuries, seven successive generations have been responsible for building a reputation for unparalleled quality and continuity. Its focus on meticulous viticulture, best demonstrated with an ongoing conversion to organic and biodynamic vineyards, as well as precise winemaking, account for the House's enduring excellence and success.
Since 1990, Maison Louis Roederer has strategically acquired esteemed family-owned wineries with an approach centered around identical core values, long-term vision and continuity.
Ramos Pinto (1990), Champagne Deutz and Delas Frères (1993), Château de Pez (1995), Domaines Ott (2004), Scharffenberger Cellars (2004), Château Pichon Longueville Comtesse de Lalande (2007), Merry Edwards Winery (2019) and Diamond Creek Vineyards (2020).
Roederer has also established new ventures: Roederer Estate (1982) and Domaine Anderson (2012) and owns Descaves, an historic wine merchant on the Place de Bordeaux.
Guillaume Fouilleron
Guillaume Fouilleron began his career in New York working for the French Trade Office. After several years spent in financial consulting, he joined Roederer's US operations as Chief Financial Officer when he was 29 years old. He was promoted to Executive Vice-President in 2010. Over the years, he took on various additional responsibilities: opening the New York office of Maisons Marques & Domaines in 2005, overseeing its sales in the North East markets from 2005 to 2013 and spearheading the growth of its Bordeaux portfolio. He also played a leading role in the various winery acquisitions of Louis Roederer in the US. Guillaume holds a Master's degree from L'Ecole Supérieure de Commerce de Paris.