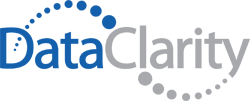 We invested tremendously in the new platform to integrate all required capabilities, remove technology dependencies and related costs, and provide customers and partners every opportunity to maximize value without constraints
RALEIGH, N.C. (PRWEB) May 08, 2019
DataClarity Corporation today announced the general availability of DataClarity Analytics and Data Science Platform 2019.3, a first-of-its-kind self-service analytics and data science platform built for enterprise scale that uniquely integrates data virtualization, data science, and data visualization together in a modern digital experience.
Purpose-built to empower people as both independent end-to-end business intelligence platform and powerful analytics integration hub, DataClarity Analytics helps organizations leverage their existing technology investments in data, content, analytics, and data science while maximizing user preference, agility, and flexibility.
End-to-End Analytics Platform
Disrupting traditional BI, DataClarity offers a complete platform with self-service data virtualization, visualization, built-in and extensible AI/machine learning, multi-vendor storyboarding, and unified digital experience that makes data and analytics enterprise accessible and simple to embed in web portals and applications. This comprehensive set of capabilities in a single platform is the ideal solution for many customer use cases that demand innovative enterprise features with a low total cost of ownership.
"Powered by a modern service-oriented architecture employing state-of-the-art technologies, our new DataClarity 2019.3 release allows customers to scale and deploy anywhere with production-grade container orchestration on Linux or Windows, on-premises, in the public cloud, or fully-hosted SaaS," said Dragos Georgescu, Vice President of DataClarity. "We invested tremendously in the new platform to integrate all required capabilities, remove technology dependencies and related costs, and provide customers and partners every opportunity to maximize value without constraints," added Georgescu.
Analytics Integration Hub
Breaking through the limitation of traditional BI tools that silo information and user experience, DataClarity connects to third-party tools, applications, and platforms to maximize the use of existing data, models, and content across a broad spectrum of BI and AI/ML platforms. These integration capabilities are ideally suited for organizations who have already deployed siloed solutions and are seeking to integrate enterprise data, content, and digital experience across multiple tools and technologies.
Data Virtualization
At the core of DataClarity lies highly-scalable enterprise data virtualization that connects any data to any tool or application. DataClarity maximizes performance by utilizing smart query optimization and in-memory caching driven by machine learning and user customizable rules. Data virtualization also accelerates and simplifies data science by operationalizing both built-in and pre-curated Spark/R/Python models deployed on AI/machine learning platforms demanding real-time production data.
"With both data volume and number of sources growing exponentially, the need to access, prepare, and manage data across organizations has never been greater," said Mark Mueller, CEO of DataClarity. "With the new release of DataClarity, we are thrilled to provide our customers and partners a first-of-its-kind self-service alternative to democratize data and break the traditional BI tool data silo paradigm," added Mueller.
Relevant Links
1. Visit the DataClarity Analytics website
2. Read the DataClarity Analytics solution brief
About DataClarity
DataClarity Corporation helps people prepare, visualize, analyze, and share data, and transform it into actionable information by fully-integrating data virtualization, data science, and data visualization together in a modern digital experience. DataClarity provides self-service real-time access to any data source from anywhere without movement or replication, and stunning interactive visualizations with built-in and extensible AI that integrate with third-party platforms to provide a unified experience across the enterprise. The platform is agile, easy-to-manage, and cost-effective, deployable in SaaS, cloud, on-premise, and hybrid models. For more information, please visit http://www.DataClarityAnalytics.com.