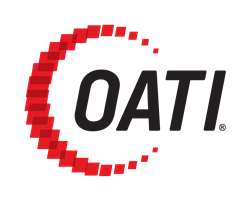 MINNEAPOLIS (PRWEB) September 27, 2018
OATI is pleased to announce that a major Midwest utility has initiated a project with OATI for its Distributed Energy Resource Management System (DERMS) to facilitate the management of their Demand Response (DR) and Distributed Energy Resource (DER) needs in one centralized software solution. This marks the progressive next step in a powerful business alliance.
As a responsible and growing company, the major Midwest utility has high-achieving goals and a detailed long-term vision. They strive to meet customer needs in electricity cost management and to facilitate the integration and operation of renewable and distributed energy resources. With OATI's fully-integrated DERMS solution, they will achieve those goals. DERMS aids dynamic customer interactions through the seamless management of current and legacy programs, matched with the newly implemented and valuable service programs.
DERMS also enables the utility to integrate edge-of-grid resources and to optimize DERs for real-time grid operations and performance in local, regional, and system-wide power system applications. This includes behind-the-meter assets, commercial and industrial assets, and larger utility-owned resources. With the OATI solution, the utility will maintain complete observability and control of all their DERs, load control assets, generation assets, and electrical grid equipment.
OATI feels privileged to offer this high-quality service to a valued long-term customer and to witness the utility fulfill its long-term goals in the process. Their diligence and strategic eye empower them to achieve greatness. The decision to implement DERMS will prove an exciting opportunity for OATI to better serve them and to help uphold the utility's reputation for excellence, with all the efficiency of DERM's cutting-edge capabilities.
About OATI
OATI provides innovative solutions that simplify, streamline, and empower the operational tasks required in today's energy commerce and Smart Grid. Serving more than 2,000 customers in North America, OATI successfully deploys and hosts diverse mission-critical solutions committed to industry standards and stringent security guidelines.
OATI (https://www.oati.com) is a leading provider of Smart Grid, Energy Trading and Risk Management, Transmission Scheduling, Congestion Management, Distribution, and Market Management products and services. OATI is headquartered in Minneapolis, Minnesota, with offices in California, Punjab, Telangana, and Singapore. For more information, please contact sales@oati.net.