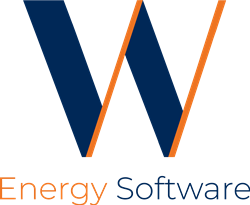 W Energy Software's market share is now in excess of 40% of gathering and processing facilities in the US and we expect that growth to accelerate even more
TULSA, Okla. (PRWEB) March 15, 2021
W Energy Software, the new leader in upstream and midstream oil & gas SaaS ERP solutions, announces that it has completed the deployment of its natural gas plant accounting solution for a major midstream service provider. Working closely with the company's accounting staff, the W Energy Software implementation team successfully went live with its Plant Processing, Division Order, and Contract Management software. Spanning assets across multiple states, the implementation included migration of gathering and processing facilities from an existing legacy plant accounting solution and closing of the company's first month of financials. The deployment of W Energy Software's plant accounting solution continues a steady winning streak as it displaces the legacy provider, growth that has enabled W Energy Software to capture more than 40% of the US natural gas processing market.
The midstream service provider owns and operates natural gas gathering and processing facilities nationwide. It had relied on a legacy plant accounting solution to track gathering and processing through its facilities, however, allocations and other calculation intensive processes were slow and unreliable, software limitations forced staff to rely on spreadsheet-based workarounds, and the service provider faced the costs and time commitment of a necessary upgrade. What's more, due to the complexity of some of its facilities and limitations of the legacy software, the plant accounting process relied heavily on manual spreadsheet calculations to properly stream the gas flow, requiring significant time and resources to correctly settle each month. The gas processor wanted to move to a solution with modern plant accounting capabilities, fast processing, audit trails for system calculations, and the commitment to customer service that matches its extensive operations and growth profile.
By switching to W Energy Software, the midstream company is now running its plant accounting operations on the industry's only unified ERP platform that offers a true software-as-a-service (SaaS) experience, providing superior functionality, reliability, and cost efficiency. Importantly, W Energy Software's calculation trace (CalcTrace) functionality enables the service provider to rapidly back trace allocations and other complex calculations through every stage, elevating data integrity and transparency across its entire operation.
The go-live process included:

Delivery of all software components, configurations, and testing on W Energy Software's ERP platform, which provides cost-effective SaaS subscription pricing.
Implementation of W Energy Software Plant Processing, Division Order and Contract Management configured to match the complex business needs of large-scale natural gas processing.
Consolidation of more than a dozen plant accounting assets from a legacy system, providing reliable monthly settlement.
Dedicated W Energy Software implementation experts who ensured successful migration of plant accounting data from its legacy ERP solution and closing of the company's first month.
"A warm welcome to the latest member of the W Energy Software family and a big thank you for entrusting in our technology to settle such an extensive operation," said Pete Waldroop, CEO of W Energy Software. "Our plant accounting solution has firmly established itself as the new industry standard that enables service providers to rapidly and reliably close their month while lowering costs," Waldroop commented. He added, "W Energy Software's market share is now in excess of 40% of gathering and processing facilities in the US and we expect that growth to accelerate even more."
About W Energy Software
Headquartered in Tulsa, Oklahoma, W Energy Software offers the oil & gas industry's only unified ERP solution built for the cloud that is relied on by more than 100 upstream and midstream companies to accelerate business performance, improve operational efficiency, and drive costs down. W Energy Software combines precision-built software in one extendable cloud-based workspace with an intimate understanding of the oil & gas business to deliver solutions that offer flexibility, affordability, and continuous upgrades. Unlike other ERP software that loosely ties together a mix of legacy solutions and fragmented technologies, W Energy Software designed a unified upstream and midstream ERP platform to seamlessly track oil, gas, and NGL from the wellhead through transportation and marketing, eliminating data silos as well as the burden and costs of maintaining multiple systems. With W Energy Software, oil & gas companies stay lean and agile with the tools they need to adapt to market changes and meet evolving customer needs head on, all while gaining the confidence that their business is running on the latest technology. For more information, please visit https://WEnergySoftware.com.