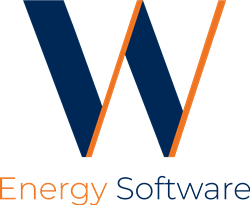 the Total Cost of Ownership (TCO) and Return on Investment (ROI) deep dive analysis we conducted was instrumental in building the case for action with our strategic management & executive teams
TULSA, Okla. (PRWEB) November 12, 2020
W Energy Software, the new leader in upstream and midstream oil & gas SaaS ERP solutions, announces that a Permian Basin producer has signed software licenses for its full upstream land management, division order, accounting, and regulatory reporting software. The announcement follows a head-to-head evaluation of the operator's existing legacy ERP software vendors in which W Energy Software was selected to replace the company's entire suite of land and accounting solutions and consolidate spreadsheet-based workflows into its unified, modern SaaS platform. Top reasons for selecting W Energy Software include a comprehensive software suite to drive business optimization, the ability to operate at scale with a lean team, and superior total cost of software ownership. Based on W Energy Software's in-depth business process assessment and ROI analysis, the company conservatively expects to save millions in the long term in technology and operating costs.
A senior management spokesperson for the company stated, "the Total Cost of Ownership (TCO) and Return on Investment (ROI) deep dive analysis we conducted was instrumental in building the case for action with our strategic management & executive teams."
W Energy Software's latest upstream client is an energy company with operations in the Permian Basin. The company had relied on a complex mix of legacy land and accounting software as well as manual, spreadsheet-based workflows for division order, sales reconciliation, AFE approval, and state regulatory filings. The producer faced mounting costs from its legacy software and reliance on manual processes.
Seeking to optimize business performance and costs with best-in-class technology, the producer evaluated the capabilities of its current software vendors then selected W Energy Software's full Upstream ERP suite. W Energy Software will enable the company to replace legacy technology with a unified suite of business applications built on the cloud as well as automate manual division order management, sales reconciliation, and other manual workflows inside purpose-built software solutions. The upstream ERP solution includes modules for Land Management, Division Order, Production Accounting, Revenue Accounting, Financial Accounting (AP, AR, financial statements), Purchasing, Joint Interest Billing, Authorization for Expenditure, Materials Inventory, and Texas State Tax.
Reasons for selecting W Energy Software over the competition include:

Best-in-class ERP technology and user experience across a unified database and integrated software suite spanning multiple accounting workflows, land, and tax/regulatory.
Elimination of manual, error prone, and resource intensive business processes (e.g. division order, monthly sales reconciliation).
Superior total cost of ownership enables the producer to dramatically reduce technology and operating costs while accelerating performance without adding overhead.
The industry's most comprehensive single platform, modern technology deployed in the cloud enables teams to reduce IT costs.
"A warm welcome to the newest member of the W Energy Software family, who is leveraging the breadth and depth of our unified upstream ERP platform to optimize their entire business and reap profound cost savings," said Pete Waldroop, CEO of W Energy Software. He added, "energy companies are increasingly rushing to our modern cloud solutions exactly for these reasons in order to accelerate busines performance with a lean team, increase agility, and drive costs out of their organizations, and we look forward to powering more upstream operations as our footprint in the market continues to grow."
About W Energy Software
Headquartered in Tulsa, Oklahoma, W Energy Software offers the oil & gas industry's only unified ERP solution built for the cloud that is relied on by more than 100 upstream and midstream companies to accelerate business performance, improve operational efficiency, and drive costs down. W Energy Software combines precision-built software in one extendable cloud-based workspace with an intimate understanding of the oil & gas business to deliver solutions that offer flexibility, affordability, and continuous upgrades. Unlike other ERP software that loosely ties together a mix of legacy solutions and fragmented technologies, W Energy Software designed a unified upstream and midstream ERP platform to seamlessly track oil, gas, and NGL from the wellhead through transportation and marketing, eliminating data silos as well as the burden and costs of maintaining multiple systems. With W Energy Software, oil & gas companies stay lean and agile with the tools they need to adapt to market changes and meet evolving customer needs head on, all while gaining the confidence that their business is running on the latest technology. For more information, please visit https://WEnergySoftware.com.