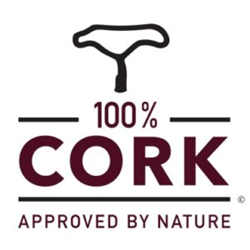 "Cork is biodegradable, sustainable and recyclable," said Angelo Martelli, Director of Wine for Fairway Wines & Spirits. "Our goal is to educate consumers about cork's positive impact on the environment, and on the development and aging of the wine itself."
NEW YORK (PRWEB) October 11, 2018
The Portuguese Cork Association (APCOR) has announced a partnership with retail chain Fairway Wines & Spirits to conduct a two-month campaign in New York Metro area stores to educate wine drinkers about the environmental benefits of cork and cork wine stoppers, and the role that cork plays in the aging process of wine.
"Cork is biodegradable, sustainable and recyclable," said Angelo Martelli, Director of Wine for Fairway Wines & Spirits. "We know our consumers value products that are eco-friendly. We want them to know that it's important to us too, which is why we are supporting this new educational campaign. Our goal is to educate consumers about cork's positive impact on the environment, and on the development and aging of the wine itself."
From consumer and trade research on preferences and perceptions, to empirical market and sales data, to scientific research on oxygen transfer and sustainability – data continues to confirm that cork is the leading choice for preserving wine, the best choice for the environment, and the preferred closure for both consumers and wine professionals. In recent data, 97% of consumers said natural cork stoppers is an indicator of high or very high-quality wine. Given the incredible natural properties of cork, it further validates why 70% of the world's wines and 88%* of the world's best wines are sealed with cork.
"We are very excited for this one of a kind educational cork campaign," said João Rui Ferreira, President of APCOR. "We are honored to partner with several key stakeholders including our cork coalition partner wineries who are strongly committed to building an even more sustainable industry and communicating the benefits of cork to consumers. With this type of educational campaign, consumers will now have easy access to factual data to make an educated purchasing decision."
From now until National Recycling Day on November 15th, the campaign will take place at Fairway's stores in Stamford, CT, Pelham, NY, Woodland Park, NJ, and Paramus, NJ, featuring weekly wine tastings with cork coalition partner wineries. The campaign will also include signage and banners, cork recycling bins, 'upcycled' cork prizes and giveaways, and neck hangers on select California wines identifying them as having cork closures.
Consumers are encouraged to bring corks to all four Fairway Wines & Spirits locations for recycling. Recycled corks will be donated to ReCork, North America's largest natural wine cork recycling program. ReCork grinds down the cork and repurposes into a wide variety of eco-friendly products including yoga blocks and cork flip flops. Recycled corks will also be donated to the Darien Nature Center in CT, with proceeds used to fund animal welfare and environmental efforts.
Furthermore, campaign cork prizes include exclusive cork products created by Daniel Michalik, the founder of DMFD, a design studio creating furniture and objects from underutilized, environmentally responsible materials and manufacturing methods. Daniel is also an Assistant Professor of Product and Industrial Design at Parsons School of Design who teaches the deepest potentials of cork as an unusual natural material, and how it can perform in new ways, and as no other material can.
For more information, please visit http://www.apcor.pt/en/ and 100percentcork.org and follow us on Facebook (100PercentCork), Instagram (100PercentCork), and Twitter (100PercentCork). Please contact Maria Calvert of Colangelo & Partners.
*Wine Spectator's Top 100 List
About APCOR:
The Portuguese Cork Association (APCOR) exist to promote natural cork and its products. APCOR is the employers' association of the cork sector that represents, promotes and carries out research in the Portuguese cork industry. It was created in 1956 and is based in Santa Maria de Lamas, in the council of Santa Maria da Feira, at the heart of the cork industry around 30 kilometers from Porto, Portugal's second largest city. Membership of the association is open to all companies operating in the fields of production, marketing or export of cork products. The organization advocates on behalf of the Portuguese cork industry worldwide and is the driving force of an industry based on tradition, innovation and sustainability.