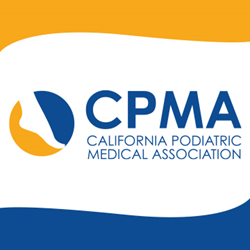 Your feet shouldn't hurt!
SACRAMENTO, Calif. (PRWEB) August 31, 2018
After a summer of frequently going barefoot and wearing flip-flops, back-to-school shoe shopping can be a painful process for many.
"Prolonged weeks of going barefoot and wearing non-supportive and protective footwear can lead to both injuries and pain," said podiatric foot and ankle specialist Adam Howard, DPM.
"Heel pain and arch pain rank amongst the most common complaints from students who go barefoot or wear flip-flops for extended periods of time. Others include broken or sprained toes, Achilles tendonitis, painful pinched nerves, sprained ankles, cuts, scrapes and bruises - all of which can make shopping for school shoes a painful endeavor.
"An ounce of prevention is worth a pound of cure! Just as children are seen by a dentist once a year to help ensure healthy dental development, children should be seen by a podiatric physician once a year for examination and evaluation to help ensure the development of healthy feet (the body's foundation, critical to our mobility), and the annual back-to-school shoe buying ritual is an ideal time for a pediatric podiatric checkup," Dr. Howard said.
A podiatric physician and surgeon practicing in in the Silicon Valley cities of Cupertino and San Jose, California, Dr. Howard said, "It's important to remember that children are not small adults. Children are physically and emotionally different, and - most importantly from the doctor's point of view - they grow. Many of the problems found with children's feet are associated with growth, improper footwear, overuse, weight gain, and changes in posture. A podiatric foot and ankle physician can help by providing a diagnosis and treating the condition(s). Treatment may take the form of footwear prescription or advice, biomechanical assessment to determine the normal and abnormal functioning of the foot and lower limbs and may include prescribing orthotics (special insoles).
The father of active five- and three-year-olds, Dr. Howard knows that kids' shoe stores and departments can be chaotic places (especially during this time of year) and offers these steps to help ensure that children are outfitted with comfortable, well-fitting footwear, as well as suggestions to help maintain good foot health:

"Visit a podiatric physician annually. Have children get a yearly podiatric checkup.
Avoid buying shoes online. For children with growing feet it is best to buy shoes with the child present, in a store with a knowledgeable sales staff.
Shop for shoes in the afternoon. Feet tend to expand throughout the day.
Measure, Measure, Measure: Always have both feet measured for length and width. Again, shoes that are the wrong size can damage a growing foot. Have the feet measured while the child is standing and fully weight-bearing.
Don't buy shoes with "room to grow." Kids' feet grow very fast, so many parents think they can save money by buying shoes with a little extra room in them. However, this can have detrimental effects on muscle development and activity levels. There should be some room in the toes, but not an excessive amount in which to grow.
Avoid slip-ons and flip-flops. Choose shoes with laces, straps or Velcro fastenings, which act like a seatbelt in a car, holding the shoe onto the foot.
Examine the shoe itself. It should have a firm heel counter (stiff material on either side of the heel), adequate cushioning of the insole, and a built-in arch. It should be flexible enough to bend where the foot bends.
Natural material uppers such as leather are best. Check inside the shoe for seams or stitching that may cause irritation.
The toe area of the shoe should be toe-shaped and deep enough to allow the toes to move freely and not be squashed from the top or sides.
Shoes should fit comfortably around the heel without being too tight or too loose.
Bring a pair of socks that the child will be wearing with the shoes. Have him/her try on both shoes (with the socks) and walk around the store. Ask the child if he or she feels any pressure spots in the shoe.
Pick shoes that do not need a "break-in" period. The shoes you purchase should be comfortable right away. If shoes are too tight, they can cause blisters, calluses or corns. This is critical for children with diabetes.
If a child wears prescription orthotics - biomechanical inserts prescribed by a podiatric physician - they should be taken along for the shoe fitting.
"After shoes are purchased, be vigilant:

Inspect children's shoes regularly for unusual wear and seek professional advice if concerned. Unusual wear may be the first indication that there is a problem with the foot, posture, or general posture and should always be examined by a podiatric physician.
Be aware that blisters and sores may develop with new shoes.
Check children's feet regularly for inflamed nails and red pressure marks on the top of the small joints of the toes, below the ankle bones, and the back of the heel.
Remember that teenagers in particular can be secretive about foot problems, and a small, easily rectified problem can be more serious if neglected.
Change it up. Don't allow a child to wear the same shoes every day; rotate between two or three pair, which will also help to extend the life of the shoes.
Avoid hand-me-downs. While it may appear an economical solution, shoes are different than other types of clothing in that the shoes have most likely taken on the shape of the previous owner's feet.
Children tend to have naturally sweaty feet, but smelly feet may be an indication of poor hygiene.
Wash feet daily with warm water and a mild soap, and dry well, particularly between the toes. After thoroughly dry, a small amount of moisturizing lotion maybe applied.
Due to frequently being enclosed in a shoe, the foot is at relatively higher risk of infection compared to other parts of the body. Any blisters, cuts, or abrasions should be cleaned and bandaged right away. If slow to heal, see a podiatric physician immediately. Systemic diseases such as diabetes often first manifest in the feet."
To help ensure proper foot development in children and the proper footwear for developing feet, visit a podiatric physician for an examination and evaluation. To find a local licensed podiatric physician visit http://www.calpma.org.
Founded in 1912, the California Podiatric Medical Association (CPMA) is the leading and recognized professional organization for California's doctors of podiatric medicine (DPMs). DPMs are podiatric physicians and surgeons, also known as podiatrists, qualified by their long and rigorous education, training and experience to diagnose and treat conditions affecting the foot, ankle and structures of the leg.
CPMA, Doctors dedicated to keeping Californians on their Feet – Healthy, Active and Productive