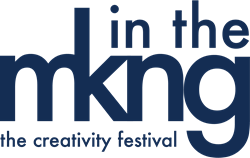 ELMWOOD PARK, N.J. (PRWEB) September 26, 2018
Who: Association For Creative Industries (AFCI)
What: In the MKNG
Where: Bethel Woods Center for the Arts, 200 Hurd Road, Bethel, N.Y. 12720. Free parking compliments of A.C. Moore.
When: Saturday, September 29 and Sunday, September 30 from 10:00am – 6:00pm
Why: Thousands of people who love to DIY, create and craft will gather for hands-on, family-friendly experiences with more than 100 vendors including Michaels, JOANN, Tulip, DecoArt, Crayola, Bob Ross and more. Celebrity maker appearances by designer, TV host and best-selling author, Mark Montano; Project Runway's Helen Castillo, Benjamin Mach and Swatch the Dog; and Brooklyn Boy Knits, Louis Boria aka the Subway Knitter. Live musical performances by platinum artist Sister Hazel and The Voice's Brennley Brown. Tickets start at $10. Family packages are available. Tickets includes access to live demonstrations, interactive activities, craft vendors and charities, food and drink, live music and more. Buy tickets and view the full schedule of events at http://www.inthemkng.com.
Media Contact: Kristen Farrell, Manager of Marketing & Public Relations: (201) 835-1209 or kfarrell(at)afci.global
About In the MKNG
In the MKNG is a Hudson Valley festival inspiring and celebrating creativity across demographics and generations. Stemming from the phrase "in the making," the festival highlights the creative process as one that is constantly in development. The event is organized by the Association For Creative Industries (AFCI) and includes live demonstrations, interactive activities, charity involvement, regional food, live music and a lot of fun. The event is September 29-30 at the Bethel Woods Center for the Arts in Bethel, N.Y. in the Hudson Valley. Follow In the MKNG on Facebook, Twitter and Instagram (@inthemkng) and the event's hashtag, #IntheMKNG. For more information, visit http://www.inthemkng.com.
# # #
Please note: Press badges are provided to reporters and journalists who work for established print, online and broadcast news organizations, and industry and financial analysts employed by or belonging to a recognized association, firm or media agency. Reporters and journalists need to provide credentials, such as a business card, to get approved for press access to the event.