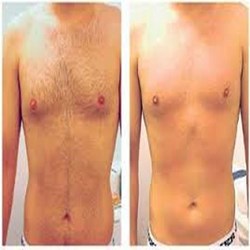 Male Laser Hair Removal Services, Affordable and Available, Now at Fusion Medispa & Skincare Lounge of Tampa
Tampa, FL (PRWEB) August 19, 2013
Fusion Mediispa and Skincare Lounge of Tampa Florida is different, providing high quality male laser hair removal services, along with a whole host of other services, including micro-dermabrasion, massages, facials, laser treatment, electrolysis, Botox, and body polishes and peels at a price comfortable for every budget.
The medispa has a staff of experienced, caring professionals who take the time to listen to every client. They consult each customer, learning about their wants and needs so that they can provide each individual with excellent service. The company has rapidly expanded its clientele and obtains many customer referrals because of the individualized attention that is provided to each and every one of their customers.
"That part of our business philosophy has been the single largest reason we've been able to grow our company. When customers are treated with a high level of care and given individualized attention, they respond in a very positive manner. We get a lot of new clients from our existing clientele, and that's a real compliment to our way of doing business in a customer-centric way. We want to let everyone in the Bay Area know that we have a lot to offer, including male laser hair removal services," states a company spokesperson.
The medispa and skincare lounge states that a big part of its business goal is not only an impressively high quality level of service, but also education. Fusion Medispa notes that many customers, both repeat and new, inquire about male laser hair removal, particularly the protocols and length of time. By informing people about the benefits of their multiple offerings, the medispa wishes to expand its impeccable reputation for being the go-to male laser hair removal provider in the Tampa Bay area.
"Whether it's a male client or a female client, we treat everyone with the utmost respect. Some men can feel as though they're out of their element in a medispa, but we aim to make everybody feel comfortable, and our customers genuinely appreciate the fact that we do," the spokesperson added.
From hot stone therapy, to electrolysis and Botox, to glycolic and lactic peels, to deep pore facials and more, Fusion proves through its professionalism that it is the place of choice for hundreds of local residents.
For more information about Fusion Medispa Laser and Skin Care Lounge's laser treatment specials and many other individualized services, like laser hair removal, interested parties can phone 813-852-1060, or they can also visit the company directly at 8731 N. Gunn Highway, Tampa, Florida. More information is also available via email at fusionmedimedispa(at)gmail(dot)com.