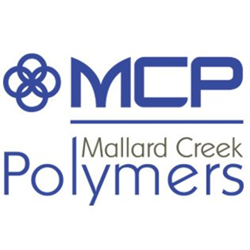 CHARLOTTE, N.C. (PRWEB) September 02, 2020
Mallard Creek Polymers, LLC. (MCP) has continued to increase its investment in the adhesives market and APEO free emulsion polymers. The company has added an Applications R&D expert in late 2019 and has leveraged the Ecronova acquisition to develop Rovene® 6592 for pressure sensitive adhesive (PSA) applications. In early 2018 MCP completed the acquisition of the Ecronova Polymers, GmbH and created a new company, MCP Europe GmbH. The technology acquired demonstrates very small particle size, unique polymerization techniques to adjust particle morphology, ambient cure crosslinking technology and APEO free stabilization techniques. Rovene 6592 is a direct result of all the company's investments in technology made over the last ten years, starting with Dow Reichhold Specialty Latex, when the recipe for Rovene 97982 was acquired.
In Rovene 6592, we have made significant improvements in Rovene 97982 in film quality, shear performance, and sustainability in this all acrylic polymer emulsion. Rovene 6592 is a well-balanced, cross-functional low Tg acrylic adhesive base with excellent peel/loop tack and shear balance with moderate, but repeatable increase in peel over 24 hour interval. Rovene 6592 is an APEO-free acrylic with excellent film clarity and improved latex properties for thin film coating applications. The excellent mechanical stability allows the product to be formulated for use in adhesives applications including label, thin packaging, lamination, and a variety of construction adhesives.
MCP continues to invest in R&D personnel and improvements in the factory. The size of our R&D team has increased by 20% since 2018, adding the Adhesives and Process R&D capability. Although the Rovene 6592 is conventional solids level, the company has introduced Rovene 6001 and 6502 as initial high solids PSA products. The Process R&D and Engineering team are working to continue increasing the solids of the PSA products in MCP's product portfolio (See Adhesives guide). This investment is yielding an exciting pipeline of products, both for general market introduction and specific customer driven innovation. For consultation in any potential applications visit MCP's website, MCPolymers.com, or contact a sales/marketing professional at 1-877-240-0171.
About Mallard Creek Polymers, LLC (MCP):
MCP is dedicated to meeting customer needs with a growing line of synthetic emulsion polymers and unparalleled customer focus. MCP offers a diverse line of water-based emulsions including styrene butadiene, pure acrylic, styrene acrylic, and other specialty latex products to both domestic and international customers from the MCP facility in Charlotte, North Carolina and from its network of collaborative manufacturing partners. MCP is a privately held specialty chemical company dedicated to innovation, quality, service, and sustainability with products for the adhesives, nonwovens, paint & coatings, graphic arts, printing & packaging, textiles, carpet, sealants, construction, oil services, and paper. For more information, visit the company's website at http://www.MCPolymers.com or by calling 1-877-240-0171. For Further Information please contact Robert S. Beyersdorf at Rob.beyersdorf@mcpolymers.com