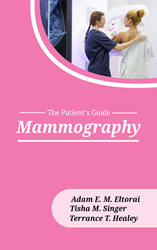 (PRWEB) December 01, 2018
Praeclarus Press is proud to announce the release of Mammography: A Patient's Guide a new mini-book to help guide patients through the process of getting a mammogram. Getting a mammogram can be a daunting task. Everyone has the right to obtain and understand the information on this medical procedure. This concise guide covers the topics:
—What is mammography?
—Why is it performed?
—How do I prepare
—The equipment used
—The procedure process
—What will it feel like?
—After the procedure
This booklet will guide you through every step. This guide is now live on Amazon.