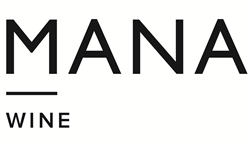 "We're pleased to provide our clients with unique opportunities to expand their wine collections through this exclusive access to desirable vintages," says Marla Priest, Director of Mana Wine Storage. "This is a key reason we chose to partner with Vinfolio."
JERSEY CITY, N.J. (PRWEB) October 15, 2019
Jersey City, NJ, October 15, 2019 – Mana Wine Storage is offering clients, on an ongoing basis, the opportunity to purchase collectible, sought after wines through their partner, Vinfolio.
Mana Wine Storage customers will receive daily emails featuring "spot offers" – exclusive opportunities to acquire rare back vintages, perfectly aged favorites or the latest release of a first-growth Chateau.
In addition to spot offers available through Vinfolio's expert sourcing team, Mana Wine Storage clients will also have the chance to buy from Vinfolio's collector marketplace. This exclusive forum features fine wines from trusted collectors who are either liquidating or rebalancing their cellars, or taking advantage of profitable market opportunities.
The wines being offered are physically stored in Vinfolio's state-of-the-art, temperature-controlled fine wine storage facility in Napa. Wines from the collector marketplace are immediately available. However, many spot offers are pre-arrivals which could take longer to arrive.
When available, all purchased wine will automatically be transferred to Mana Wine Storage's own state-of-the-art facility in the New York metro area. Mana Wine Storage will inventory, barcode and store each new acquisition with clients' existing collections, making them immediately available for retrieval and delivery to clients upon request.
"We're pleased to provide our clients with unique opportunities to expand their wine collections through this exclusive access to desirable vintages," says Marla Priest, Director of Mana Wine Storage. "This is a key reason we chose to partner with Vinfolio."
According to Don St. Pierre, co-owner and CEO of Vinfolio, "Wine is our passion and we're always looking for ways to share it with other oenophiles. Extending our spot offers to Mana Wine Storage's clientele gives this audience access, on a consistent basis, to the fine wines sourced by our experts."
Mana Wine is not involved in the distribution, purchase or sale of wine. All transactions involving the distribution, purchase or sale of wine are being handled directly through Vinfolio. Mana Wine is committed to the responsible consumption of alcohol, and does not, under any circumstances, accept responsibility for any damages that result to Mana Wine clients or anyone else due to (i) the consumption of wine or any other alcoholic beverage.
About Mana Wine Storage
Mana Wine is a premium wine storage operation based in the New York metro with state-of-the-art climate and humidity controlled systems. All in-and-outbounding wines are tracked by a sophisticated barcoding system that guarantees inventory accuracy. Customized wine cages and private lockers are available for clients who need additional flexibility and freedom over their collections. The team is made up of NYC sommeliers, warehouse managers and logistical experts who are committed to providing a safe home for hundreds of collections. For more information, please visit http://www.manawine.com.
About Vinfolio
Vinfolio is transforming how the fine wine community buys, sells, stores and savors wine by bringing the perfect pairing to the table: world-class wine expertise and best-in-class technology. Wine enthusiasts can now easily acquire the most coveted wines directly from producers, exchange wines with one another through a thriving marketplace, and store their wines more securely than ever, while staying on top of every bottle in their collections. For more information, please visit http://www.vinfolio.com.
Press Contact:
Marla Priest
Mana Wine Storage
Office: 201-484-1353 ext. 515
Mobile: 551.697.2092
mpriest@manawine.com