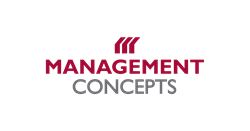 WASHINGTON (PRWEB) October 02, 2019
Management Concepts, Inc. received approval this week on a $35 million, 5-year Blanket Purchase Agreement (BPA) from the Navy for Financial Management and Comptroller (FM&C) training and workforce optimization support services.
Under this BPA, awarded through NAVSUP Fleet Logistics Center Norfolk (NAVSUP FLCN), Management Concepts will provide training, professional development, and certification support to help sustain and grow the skills of the 10,000 members of the Department of Navy Financial Management (DON FM) community.
DON FM members will have immediate access to over 145 competency-aligned courses that support the DoD FM Certification. In addition, Management Concepts may be tasked to develop courses to meet specific DON training objectives. Members will be able to access both the COTS and custom courses -- along with DON-owned assets such Advanced Comptroller Course (ACC) and Practical Comptroller Course (PCC) content -- through a dedicated learning and professional development portal customized specifically for the Department of Navy and managed by Management Concepts.
"We are proud to partner with the Navy to sustain and grow their Financial Management workforce," said Steve Maier, President of Management Concepts, "Our approach integrates best-in-class instructional design, a highly qualified pool of instructors, and an online portal that will make the courses and content readily available regardless of where the student is stationed."
The Navy award comes on the heels of a recent $100 million FDA workforce development award to the company, which also provides support to HHS, the Department of Labor, GSA, the VA Acquisition Academy, DHS/Homeland Security Acquisition Institute, NRC, DoD, and the Army. In 2018 nearly 80,000 Federal employees received professional development services from Management Concepts.
About Management Concepts, Inc.: For over 45 years Management Concepts has designed and delivered scalable, customized, and targeted learning solutions for the Federal government. From individual course delivery to comprehensive organizational plans, our singular focus is identifying and addressing workforce skills gaps. Visit us at http://www.managementconcepts.com.