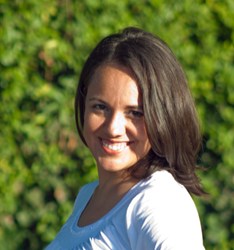 People ask how I'm able to write blogs, coach, organize my business and find time to write a book. I'm able to do all of this by making good technology choices. These tools set me in a position to scale and sustain my work life balance.
Vancouver, British Columbia (PRWEB) July 17, 2013
Solopreneurs, or one-person companies, may find it difficult choosing the best ways to leverage technology when starting up a new business. Whether it's not knowing what technology is out there, or being fearful of racking up increasing monthly costs, one solopreneur says it's possible to work like a big company even if you're not.
Meet Jessica Manca, an ex-IT management consultant turned executive coach who started her at-home business, Managing Mindspaces in July 2012. She bridges being a new entrepreneur and mother to a 4-year-old by automating and accelerating her business processes.
She says, "Technology powers storage, control and access to your information. Making sound technology choices that support a business operationally and strategically gives solopreneurs an intentional advantage to focus on the vital work only you can do."
These tools support consultants and other solopreneurs to gain back energy and focus on building the business itself, not just the operations. Jessica operates her business and finds time within the work week to develop other projects such as her upcoming self-published book.
At the top of her list come two must-have tools from Zoho Corporation to manage contacts and create simple online invoices. Both Zoho CRM and Zoho Invoice are available in free editions allowing owners to automate website lead generation and quickly create invoices in less than five minutes.
To view the complete 5-page guide and other DIY tools, visit Managing Mindspaces Ten Energy-Saving Tools for Solopreneurs.
Since her launch, she's revisited the technology choices she made for scaling the business moving forward. "It's pretty incredible that these tools are already in place for my business. If I hire other employees down the road, there's minimal disruption to operations," she says.
About Managing Mindspaces
Managing Mindspaces delivers coaching and self-management strategies to those seeking clarity, passion and living the life they want now. Mindspace equals brain power. It's all the potential within you, your energy, your passion and your focus.
Jessica is a Certified Executive Coach (CEC) recognized by the International Coach Federation and helps professionals unlock hidden truths and find the personal happiness they crave. She serves clients via phone, Skype coaching or in-person (downtown Vancouver area). Her first self-discovery workbook helping mid-career professionals find their passion is set for release later this year.