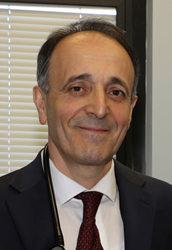 TRENTON, N.J. (PRWEB) May 11, 2020
Mohamed Nabulsi, Esq, Co-Chair of Mandelbaum Salsburg P.C. Healthcare Practice, announced that Case No. 2:19-mj-06677-JAD-1 has been voluntarily dismissed by the United States District Court of New Jersey against internist Dr. Vedat Obuz (http://www.drobuz.com/) of Trenton, NJ.
Since being charged in 2019, Dr. Obuz maintained that at no point did he violate the law. To prove his innocence, Dr. Obuz's attorneys Mohamed Nabulsi, Esq., Damian Conforti, Esq. and Ronen Yair, Esq., of Mandelbaum Salsburg P.C. (http://www.lawfirm.ms/), mounted a vigorous defense that lasted several months. This entailed reviewing and analyzing hundreds of medical records and corresponding claims, analyzing his practice's billing procedures, applicable coding and billing laws, regulations and guidelines, and presenting reports of the findings, as well as other exculpatory evidence, to the government that demonstrated that at no time did his practice engage in any criminal wrongdoing.
Shortly thereafter, the government voluntarily dismissed its case against Dr. Obuz, pre-indictment, without the need for a trial.
Despite the devastating impact of the charges, Dr. Obuz, a veteran medical provider of Turkish origin, tenaciously defended his character, reputation, professional standing and, more importantly, his ability to continue to treat his patients. Obuz, whose practice is located in Trenton and Delran, draws patients from medically underserved areas, explains that, "no emotional or material cost is too high to preserve the sacrosanct relationship between the physician and their patient."
"Nothing is more gratifying to a lawyer than the knowledge that, through their representation and efforts, their client was vindicated of the charges against them. In a world where being a healthcare provider inherently carries a disproportionately higher risk of scrutiny/prosecution, Dr. Obuz's victory should serve as reminder to the medical community that challenging a criminal prosecution, even when facing the most talented prosecutors, is not an unachievable feat," said Nabulsi.
"With the dismissal of the charges, Vedat has proven what many in the community already know about him: Dr. Obuz is a conscientious, law-abiding physician who would stop at no end to advance the interests of his patients," said Ronen Yair, an Associate in Mandelbaum Salsburg's Healthcare Practice Group