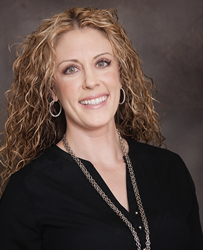 "Working with Mandi is a dream. She is passionate and dedicated to this industry, and I've never seen somebody successfully onboard so many types of pawnshops."-Tally Mack, CEO
LAS VEGAS (PRWEB) January 30, 2020
Mandi Wirtala is the premier name in onboarding and training in the pawn industry. Mandi brings a wealth of experience and knowledge to an already superb onboarding team at Bravo. Mandi's addition to the team is sure to help pawnbrokers make the switch to Bravo a seamless and satisfying experience.
Over the past 11 years, Mandi has worked tirelessly for the pawn industry leaving a wake of satisfied customers and profitable businesses. With a degree in organizational communication, a minor in HR management, and experience working as a Learning and Performance Manager Mandi burst on to the pawn scene and quickly made a name for herself.
Previously working with Bravo and Cash America, Mandi helped onboard over one thousand stores to new software programs. She also helped two non-profits develop and expand their community relations and volunteer programs.
At Bravo, Mandi is excited to oversee the entire onboarding operation. She aims to ensure that each customer receives a tailored experience to make their transition to Bravo easy and frictionless. In addition to onboarding, Mandi is also heading up Bravo's philanthropy efforts as well as a new continued-training initiative. The project will see Mandi creating specialized programs to help Bravo customers and employees stay up to date on all Bravo features, as well as industry trends and strategies.
Says Mandi, "I am so excited to be at Bravo. There's no industry quite like Pawn, and I love working with the large variety of people I meet in it. I have a passion for serving as a change agent for pawnbrokers. I love helping them see business obstacles in different ways and assisting them in implementing new and exciting real-time solutions."