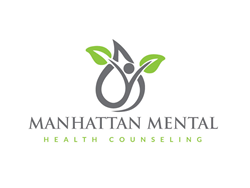 We live in a world where it's all too easy to stay connected to the office 24 hours a day, seven days a week
NEW YORK (PRWEB) November 01, 2018
Manhattan Mental Health Counseling, a psychotherapy private practice in NYC that accepts insurance, has an important message for today's career-oriented society.
"We live in a world where it's all too easy to stay connected to the office 24 hours a day, 7 days a week," explains Natalie Buchwald, Founder of Manhattan Mental Health Counseling. "I've met plenty of people who actually take pride in how busy they are. Men and women who seem thrilled to work twelve hour days."
This attitude towards the workplace - that we should always be connected and available - is both unhealthy and unsustainable, according to Natalie Buchwald. Multiple studies have demonstrated that there is a limit to productivity and that even the most brilliant minds need downtime to recharge. Research has also demonstrated that overworking oneself inevitably leads to a wide range of psychological problems and relationship issues.
"By all means, be passionate about your job; you should love what you do," Natalie continues. "But passion doesn't mean working every waking hour. After your 50th or 60th hour, you likely aren't even getting much done - you're just working for the sake of working."
Working exceptionally long hours for an extended period of time puts a great deal of stress on one's mental state. This stress can manifest in many different ways, such as increased irritability, anxiety, substance abuse, and depression. This is further exacerbated by the fact that when one is overworked, one often tends to neglect both their physical and emotional well-being - their interpersonal relationships suffer, and any pre-existing conditions they have may worsen.
"It's a vicious cycle," says Natalie, "And one which inevitably ends in burnout."
Natalie's advice is that instead of working longer hours, employees and employers alike should consider how they might use the hours they do work more effectively. Beyond that, it is important that everyone makes a conscious effort to take time off - periods away from the office where they can relax without thinking even once about work. Finally, she notes that for those who cannot cut down their office hours, counseling may be an effective way to learn coping mechanisms for dealing with workplace stress.
"Even if you have no pre-existing conditions, therapy can be beneficial for you," says Natalie. "Today's employees are often expected to work extreme hours. Even those of us who choose to throw ourselves into our work to such a degree - those of us who enjoy it enough that doing so doesn't bother us - could benefit from sitting down with a professional to help them make sense of their lives."
Natalie noted that her practice can help such individuals, emphasizing that Manhattan Mental Health Counseling accepts many of the health insurance programs popular in the New York Metropolitan Area.