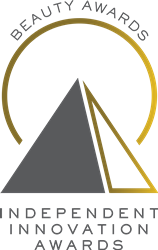 We care about our customers so much and this award belongs to them - how loyal they have been to us. We will always look out for their health and wellbeing first and foremost - Kim Motola, Founder and CEO of ManiGlovz
LOS ANGELES (PRWEB) November 10, 2021
The Independent Innovation Awards Program, the industry's most robust recognition platform for the innovators and leaders of the Beauty industry, today announced that for the second year in a row, ManiGlovz, the perfect hand accessory paired with added skin anti-aging protection, has been selected as winner of the "Accessories Product of the Year" award in the 2021 Awards Program. The Independent Innovation Awards program aims to evaluate and recognize the most outstanding and innovative companies, services, and products within the rapidly expanding beauty industry.
ManiGlovz are UPF 50+ UV protective fingerless gloves used to protect the skin of the hands from harmful and aging UV and LED rays when using the gel manicure curing lamp. ManiGlovz also work to protect hands from the sun's harmful rays as well as serving as another line of defense against germs. Additionally, the products can also be used post-chemical peel or laser for optimum protection.
These ultra chic gloves are able to block over 98% of all harmful and aging UV and LED rays. They are made using UV 50+ Protective Compression Tricot - including some with hydrating Aloe Vera Microcapsules. The glove is able to comfortably fit almost all size hands. Additionally, some ManiGlovz are water resistant and most are antimicrobial.
The UPF (Ultraviolet Protection Factor) is a numerical rating given to clothing to indicate how effectively the fabric blocks ultraviolet (UV) radiation. A UFP rating of 25 means that only 1/25th (or 4%) of the UV radiation can penetrate the fabric. UPF applies to a range of broad-spectrum UVA and UVB radiation. The highest UPF rating a garment can be assigned is 50+. All the fabrics sourced to construct ManiGlovz are rigorously tested and rated for the highest standards for UV fabric testing.
"We love every aspect of getting our nails done. However, every time we placed our hands under those lights we couldn't help but wonder, is this safe? We are all, admittedly, a bit fanatic about sunscreen. Not just at the beach or pool but every day. We know that even those seemingly minuscule moments – in and out of the car, running daily errands – can add up to unwanted wrinkles, age spots, or worse," said Kim Motola, Founder and CEO of ManiGlovz. "So we wanted to protect hands at all costs and in as many situations as possible. We are thrilled to be recognized for the second year in a row by Beauty Innovation. We care about our customers so much and this award belongs to them - how loyal they have been to us. We will always look out for their health and wellbeing first and foremost."
The competition is relentless in the Beauty industry as consumers look for premium products and services that standout from the rest. The mission of the annual Independent Innovation Awards Program is to honor innovation and recognize excellence, hard work and success in a range of beauty industry categories, including Bath & Body, Hair, Lip, & Make-Up and many more. The 2021 Beauty Innovation Awards attracted over 2,000 nominations from around the world.
"The nail salon isn't the only place your hands need protection. Any occasion that calls for sunblock: driving, gardening, even post-peel or laser treatment, your hands are susceptible to UV damage. Remember, the hands are one of the first parts of our bodies to show age - this exposure can cause wrinkles or even worse," said Travis Grant, Managing Director, Independent Innovation. "Congratulations to ManiGlovz on being our winner once again this year for 'Accessories Product of the Year.' Their innovative product works to protect hands from harmful UV rays by also keeping them looking and feeling youthful."
ManiGlovz can be hand-washed and there are also new, water-resistant styles. They also come in various patterns such as pop art lips, mermaid's tail green, and a galactic space print, as well as a host of more standard colors.
####
About Independent Innovation Awards
The Independent Innovation Awards program is devoted to recognizing and honoring the most innovative companies, services, and products. The Beauty Innovation Awards provides public recognition for the achievements of beauty industry companies and products including Bath and Body, Make-up, Skin, Retailers and Services, and more. For more information visit: beautyinnovationawards.com.
About ManiGlovz
ManiGlovz creates award-winning lines of UV Protective Gloves, UPF 50 Plus Protective Gloves, Sun Protective Gloves, Driving Gloves and Manicure Protection Gloves that block over 98% of all harmful UV/LED rays from the sun and manicure drying lamps. The New York-based company is dedicated to combining fashion-forward designs with skin-protections to promote healthy skin care routines for consumers and reduce the aging effects of UV and LED lights. For more information visit: maniglovz.com