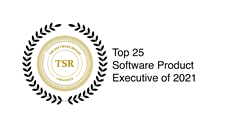 BEAVERTON, Ore. (PRWEB) May 27, 2021
Manish Bafna, VP of Technology at RFPIO, the leader in response management software, has recently been named among the Top 25 Software Product Executives of 2021 by The Software Report.
Bafna was honored for his experience and efforts in building complete software leveraging AI and machine learning, as well as for his role leading the charge helping RFPIO on its mission to improve the manual RFx response process. He played an instrumental role in leading a high performing team and driving the launch of RFPIO as a brand itself as well as its newest solution called 'LookUp,' upleveling response management to the entire organization.
"I'm incredibly grateful to be recognized alongside so many bright and influential leaders in the software industry," said Manish Bafna, VP of Technology at RFPIO. "Over the last 15 years, I've been passionate about building software that helps teams and individuals work smarter and do their best work. I look forward to continuing on my professional journey, and supporting my team as we work together to make a difference."
The Software Report selected the top 25 leaders who serve as an impetus for software innovation, improved user experience and developing company revenue growth and continuity. Leaders on the list spanned both small businesses and Fortune 500 companies, and all are making a tremendous impact both within their respective organizations and the industry at large.
"We are honored to recognize Manish for his strong leadership and commitment to bringing a best-in-class solution to market," said Jonathan Carlos, Managing Editor of The Software Report. "Our annual list highlights the best and brightest leaders and we look forward to continually celebrating those making their mark in the software sector."
About RFPIO
RFPIO is the market leader in response management software, trusted by some of the world's smartest companies to support RFP and security questionnaire response, create and manage sales proposals, and resolve inefficiencies rooted in decentralized and inaccessible content and knowledge. The software's robust and bi-directional integrations, along with an open API, allow teams to digitally transform response management processes and to harness the power of the knowledge and content across their teams. RFPIO supports response management for growing organizations of all sizes including Google, Adobe, Atlassian, Microsoft, Tenable, Zoom Video and others. For more information, visit rfpio.com or follow @rfpioinc on Twitter.
About The Software Report
The Software Report is a comprehensive source for market research and insights, business news, investment activity and corporate actions related to the software sector. Based in New York City, the firm is run by a seasoned team of editors, writers and media professionals highly knowledgeable on software and the various companies, executives and investors that make up the sector.