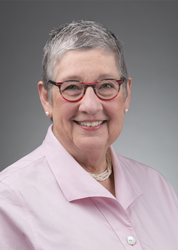 Good manners make relationships stronger between all people, especially when we have differing beliefs, customs, traditions, and backgrounds. Life is better when we respect each other. --Nancy Dorrier
DALLAS (PRWEB) January 29, 2019
Author Nancy Dorrier's new release, "Manners and Me: An Easy-Peasy Guide for Kids and the Grown Ups Who Love Them" (Brown Books Kids), aims to make manners fun! The book, releasing nationwide today, creatively teaches children not only to be considerate of others, but to be more aware of how their actions affect those around them. The lessons in Manners and Me also apply to adults, and the author hopes the book can serve as a catalyst for a "Manners Movement."
Manners and Me provides important lessons in manners. From "Listen" and "Give people compliments," to "Be prompt" and "Do helpful things without being asked," Dorrier's entertaining examples encourage polite behavior. The author shares: "Good manners make relationships stronger between all people, especially when we have differing beliefs, customs, traditions, and backgrounds. Life is better when we respect each other."
Manners and Me is filled with cute and colorful illustrations to complement the text. The charming animal characters are certain to hold children's attention as they learn to be model citizens with impeccable manners.
The book is already receiving high praise from reviewers. The Moms Choice Awards® has named "Manners and Me: An Easy-Peasy Guide for Kids and the Grown-Ups Who Love Them," as a Gold Award recipient and among the best in family-friendly media, products and services. Readers' Favorite exclaims: "Help arm kids with the right thing to do or say…MOST HIGHLY RECOMMENDED!"
Nancy Dorrier is co-founder and owner of Dorrier Underwood, an executive and organizational development firm in Charlotte, NC. She spends her days transforming organizations by transforming the leaders and teams within them. One of Dorrier's important pieces of advice for anyone in business is simple: always use your manners to bring out the best in the people around you. She has found that this simple focus can yield exceptional results.
Manners and Me teaches how to make others feel special while being polite, considerate, and socially responsible…traits that are essential for leaders of all ages. Whether in the classroom, playroom, or boardroom, this delightfully quirky guide is a must-have resource for every bookshelf.
For more information, please visit: http://www.mannersandme.com