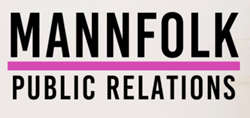 LOS ANGELES (PRWEB) August 25, 2018
Mannfolk Public Relations is pleased to announce an expanded range of services to its current PR services. Specializing in the lifestyle industries, the agency has established a dependable reputation in various categories including fashion and beauty. The last few years, the agency has steadily grown its representation in the related areas of tech, interior design and hospitality. These projects have brought a more encompassing expertise in lifestyle and are now officially incorporated into the agency's total public relations roster. Additionally, other areas within its current services have also expanded to accommodate the changing landscape of media relations to include content creation, social media management, and influencer engagement campaigns.
While these developments mark Mannfolk PR's growth for the year ahead, its client partnerships in brand building maintains its cornerstone services of nationwide multi-media approach throughout all the major, regional, niche, digital and social media, along with producing or collaborating on events and showings, and celebrity styling from both the Mannfolk PR Hollywood showroom and via ancillary coordination with its New York office. The entire scope of Mannfolk PR's current services are further outlined on its website mannfolkpr.com
ABOUT MANNFOLK PR
Recognized by industry authorities including WWD as among the country's most dependable public relations agencies, MANNFOLK PR has offices in New York and Los Angeles with a showroom located in the heart of Hollywood focused on providing celebrity and fashion influencer access to its multi-category clients. The agency specializes in representing a dynamic range of fashion, beauty and lifestyle brands in establishing relevant visibility and presence in a competitive media environment in the US. It has also been instrumental in introducing many international brands into the US market and in launching numerous mainstream luxury beauty and fashion brands both in the US and abroad.