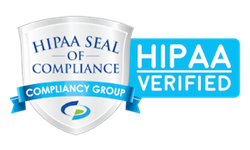 GREENLAWN, N.Y. (PRWEB) February 11, 2020
Compliancy Group, announced today that CRN®, a brand of The Channel Company, has named Marc Haskelson, CEO, to its 2020 list of Channel Chiefs. This annual list recognizes the top vendor executives who continually demonstrate exemplary leadership, influence, innovation, and growth for the IT channel.
Marc Haskelson is the President and CEO of Compliancy Group. He has over 25 years of sales, marketing, and operational leadership experience, and has held executive positions at Hearst Publications, Experian, and AT&T. He is an innovator who develops new products and solutions to address the challenges of the small and midsize market. Marc is the co-chair of the CompTIA Business Applications Advisory Council, a group of thought leaders and subject matter experts representing cloud software platforms and applications. He focuses his knowledge of compliance, technology, security, customer care, and payment processing on improving market inefficiencies.
"It is an honor to be recognized on CRN's 2020 Channel Chiefs list. Security and HIPAA compliance are interconnected; companies in the healthcare space that lack robust security solutions put their patient's sensitive data at risk. As a CRN Channel Chief, I hope to continue to educate the market on the importance of advanced security for healthcare organizations, and healthcare vendors," Marc Haskelson, CEO, Compliancy Group.
CRN's 2020 Channel Chiefs list honors the distinguished leaders who have influenced the IT channel with cutting-edge strategies and partnerships.
The 2020 Channel Chiefs have shown outstanding commitment, an ability to lead, and a passion for progress within the channel through their partner programs. The Channel Chief honorees were chosen by the CRN editorial staff for their dedication, industry prestige, and exceptional accomplishments in driving the channel agenda and evangelizing the importance of channel partnerships.
"The IT channel is undergoing constant evolution to meet customer demands and changing business environments," said Bob Skelley, CEO of The Channel Company. "CRN's Channel Chiefs work tirelessly, leading the industry forward through superior partner programs and strategies with a focus on helping solution providers transform and grow. Our team here at The Channel Company congratulates these outstanding individuals for their dedication to the channel."
CRN's 2020 Channel Chiefs list will be featured in the February 2020 issue of CRN Magazine and online at http://www.CRN.com/ChannelChiefs.
About Compliancy Group
HIPAA shouldn't be done alone, that's why Compliancy Group is the only HIPAA software with expert Compliance CoachesTM holding your hand to streamline compliance. Built by former HIPAA auditors, Compliancy Group gives you confidence in your compliance plan to reduce risk, increase patient loyalty, and improve your practice.
Why Compliancy Group?

HIPAA Audit Support, no client has ever failed an audit!
Streamlined Security Risk Analysis
Intuitive training for employees
HIPAA Seal of Compliance
Dedicated Compliance Coaches
Learn how to get HIPAA Verified and earn our Seal of Compliance today!
Follow Compliancy Group: Twitter, LinkedIn, and Facebook.
Compliancy Group Contact:
Monica McCormack
Compliancy Group
855.854.4722
mmccormack@compliancygroup.com
About The Channel Company
The Channel Company enables breakthrough IT channel performance with our dominant media, engaging events, expert consulting and education, and innovative marketing services and platforms. As the channel catalyst, we connect and empower technology suppliers, solution providers and end users. Backed by more than 30 years of unequalled channel experience, we draw from our deep knowledge to envision innovative new solutions for ever-evolving challenges in the technology marketplace. http://www.thechannelcompany.com
Follow The Channel Company: Twitter, LinkedIn, and Facebook.
© 2019. CRN is a registered trademark of The Channel Company, LLC. All rights reserved.
The Channel Company Contact:
Jennifer Hogan
The Channel Company
jhogan@thechannelcompany.com