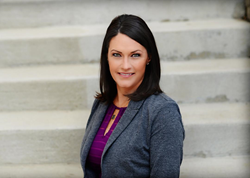 As a criminal defense attorney I require all my clients who are facing divorce to listen to this podcast! Marcy's insight and expertise is invaluable and always saves her clients time, money, and stress. -Yasmine Poles, Criminal Defense Attorney & Former Prosecutor
BIRMINGHAM, Mich. (PRWEB) August 20, 2020
As lead counsel for Ford Motor Company, Marcy Hahn rose to the top of her field. Her own experience with a difficult divorce inspired her to become a family law expert and founder of Lotus Legal Solutions. Marcy brings decades of legal experience to her New & Noteworthy podcast Divorce: What to Expect, as well as her expertise and guidance on a range of topics including children, finances, and managing the personal toll of divorce.
On the podcast, Marcy offers her own perspective and also interviews family court judges, sex therapists, financial planning experts, domestic relations law experts, certified mediators, professional life coaches, and others who offer a wide range of expertise to anyone considering or going through a divorce. These experts and celebrity guests deliver a unique combination of advice and guidance on this award-winning podcast.
The Divorce: What to Expect podcast guides listeners to successfully navigate divorce to minimize pain, maximize healing, and move on with their life. Along with her experience as a divorce attorney, Marcy's expert guests make this podcast a well-rounded fount of beneficial advice and wisdom regarding divorce from numerous perspectives. Subscribers of the podcast were also entered into a drawing for a VIP Wellness Retreat in Honolulu, Hawaii.
Marcy Hahn's legal expertise includes family law, litigation, mediation, and enterprise risk mitigation. She spent 15 years as lead counsel for Ford Motor Company, has mediated multi-million dollar cases, developed innovative dispute resolution strategies, and managed a diverse set of high-stakes legal issues. Marcy is a certified mediator, certified Collaborative Divorce Professional, and is frequently appointed by family law judges to serve as guardian ad litem for minor children or as a parenting coordinator in the highest conflict divorce cases. Marcy was also recently featured as an expert on Planning Alternatives popular live webinar series "Leading Through Crisis."
Divorce: What to Expect is available now on iTunes.
Connect with Marcy Hahn on LinkedIn.