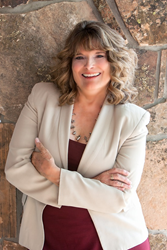 People are just busy, and they want to be able to experience the home and neighborhood in a relaxed setting before committing to an in-person showing.
Evergreen, CO (PRWEB) June 24, 2016
Colorado Realtor Margaret Stapleton, of RE/MAX Alliance, recently discussed drone technology on the NALA's North American Speaker Series (NASS). NASS gives small and medium-sized business owners a unique platform to present their stories and industry expertise to a diverse, hyper-local audience through short, poignant audio segments. "NASS is an ideal and easy way to convey your opinion about a newsworthy topic while illustrating your command of the subject matter," said Stapleton.
In her NASS segment, Stapleton discussed the new and exciting innovation in the real estate industry that is drone technology. "Without a doubt, drone technology is revolutionizing the industry; it can effectively be used to show houses to potential buyers whose free time is limited, or for people relocating that do not have the time to travel far to see a house," said Stapleton. "People are just busy, and they want to be able to experience the home and neighborhood in a relaxed setting before committing to an in-person showing."
NASS is also an ideal platform for business owners to discuss the benefits of their products and/or services as they relate to the newsworthy topic being discussed, which, in Stapleton's case, is drone technology. "As a Certified Luxury Home Marketing Specialist, I can honestly say that sellers in the luxury market want creative techniques that help buyers see the best features of a home quickly and easily, which is another reason why drones are becoming necessary in the real estate industry," she said.
She emphasized that using drones to film properties has given real estate professionals who use this evolving technology a leg up on their competition, and stated it is fast becoming the standard of excellent Realtors.
To listen to Margaret's NASS segment on drone technology, please visit http://www.thenala.com/north-american-speaker-series/margaret-stapleton.
About Margaret Stapleton, RE/MAX Alliance Evergreen
Margaret Stapleton focuses on relocation, luxury and investment property representation along the Front Range of Colorado, especially in Evergreen, Conifer, and west Jefferson County, Clear Creek County and Park County. Her goal is to help buyers find their dream homes or second homes, investment options, and help sellers discover the best solutions in a constantly changing real estate market. For more information, please call (303) 670-6341, or visit the RE/MAX Alliance office at 30480 Stagecoach Blvd., Evergreen, CO 80439.
About the NALA™
The NALA offers small and medium-sized businesses effective ways to reach customers through new media. As a single-agency source, the NALA helps businesses flourish in their local community. The NALA's mission is to promote a business' relevant and newsworthy events and achievements, both online and through traditional media. For media inquiries, please call 805.650.6121, ext. 361.