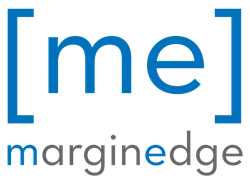 I'm very excited so many clients chose to invest, it's the strongest vote of confidence there is. They understand the industry and huge size of the market, but just as importantly, understand how it will take persistence to make MarginEdge the number one software solution for restaurants.
FAIRFAX, Va. (PRWEB) March 27, 2019
Restaurant software platform MarginEdge today announces its oversubscribed series seed II round led by Irish Angels has raised $2.5M, attracting personal investments from numerous restaurant owners and industry experts.
The company has grown 200% year-over-year for the past three years, and is expanding into new business channels and corporate partnerships. This additional investment will enable MarginEdge to continue developing its game-changing restaurant platform as well as bring it to a wider base.
Investors include:
Yohan Allender, Allender CPA and restaurant entrepreneur
Greg Casten, Founder, Ivy City Smokehouse, Owner/Operator Tony & Joe's, Nick's Riverside Grill; former Chair, Restaurant Association
John Corso, CEO, Coastal Companies
Bo Davis, Founder, Wasabi
Irish Angels
Tim Lydon, Owner & CEO, Profish
Tim McLaughlin, Founder, Caboose Brewery and GoTab
Nigel Morris, Co-founder of Capital One and Managing Partner of QED Investors
Amir Mostafavi, Founder & CEO, South Block Co.
Patrick O'Reilly, former President, Advanced Predictive Technologies
Osage Venture Partners
John Pepper, Founder, Boloco
Roy Phillips, Partner, Wasabi, previously Joint Venture Partner with OSI Brands
Geoff Tracy, Founder & President, Chef Geoff's Universal; former Chair, DC Restaurant Association
MarginEdge CEO Bo Davis explains the significance of this funding round, "I'm very excited so many clients chose to invest, it's the strongest vote of confidence there is. As restaurant owners, we were frustrated by the headaches of the back office, so we built an innovative solution from the ground up – and we benefit from investors who share our passion. They understand the industry and huge size of the market, but just as importantly, understand how it will take persistence to make MarginEdge the number one software solution for restaurants."
One of MarginEdge's award-winning chef investors is Geoff Tracy, who became part of the MarginEdge investment team after using the platform in his restaurants, "At Chef Geoff's we began using MarginEdge less than a year ago, and it has been a breath of fresh air. We changed over from a legacy restaurant management system and it has been night and day. It made such a difference that I was inspired to invest personally."
About MarginEdge
MarginEdge's mission is to create a world where restaurant operators can focus on the business they love. By using best-in-class technology to eliminate unproductive paperwork and streamline the flow of operational data, MarginEdge is reimagining the back office and freeing restaurants to spend more time on their culinary offerings and guest experiences. 
http://www.marginedge.com