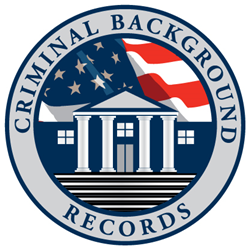 The wave of change related to possession and use of marijuana is going to continue to spread across the country and that will change employment screening.
WALTHAM, Mass. (PRWEB) May 11, 2021
Texas is prepared to change criminal law regarding the possession and use of marijuana. New Mexico recently legalized recreational use, and Virginia is poised to follow suit; hiring managers and HR Departments should be aware of these changes and take immediate note of any modification in law. Adam Almeida, President and CEO of CriminalBackgroundRecords.com opines: "As laws change, especially those related to marijuana use and possession, hiring managers should ensure screening policies are compliant with existing law, and working with a third-party pre-employment background screening agency, such as CriminalBackgroundRecords.com, should remain a best practice."
In late April the Texas Legislation began the process of reducing the penalty for marijuana possession.
From the Texas Tribune on April 30, 2021:
The Texas House passed a bill 88-40 Friday that would lower the criminal penalty for possessing small amounts of marijuana and provide a path for many Texans charged with such a crime to expunge it from their criminal records. The bill applies to possession of 1 ounce or less. (1)
Expunging crimes may allow greater opportunity for those with criminal background records to reenter the mainstream workplace. Often times a possession conviction can potentially block employment.
From the KWTX.com on April 30, 2021:
Lowering the charge to a Class C misdemeanor and allowing for record expungement would also eliminate the barriers and stigma associated with having a criminal record while applying for jobs and financial assistance. (2)
In Virginia the possession of marijuana is rapidly being decriminalized and the enactment date for legalization is quickly approaching on July 1, 2021.
From the Tyson Reporter on April 29, 21:
Through June 30, the possession of less than one ounce of cannabis will remain "decriminalized" — that is, it is penalized with a fine, but the incident does not show up on a person's criminal record. (3)
And, finally, New Mexico has legalized the use and possession of marijuana, as well as approved the expungement of related Criminal Records.
From Forbes.com on April 12, 2021:
Gov. Michelle Lujan Grisham signed a pair of bills Monday to legalize recreational marijuana in New Mexico and expunge some criminal records for related offenses, joining a wave of states that have done so in the face of budget shortfalls and complaints that drug policies have disproportionately targeted minority communities. (4)
Almeida concludes: "The wave of change related to possession and use of marijuana is going to continue to spread across the country. There will be an impact to the use of criminal records as many laws will include language regarding expunging minor possession offenses. Ultimately, a best practice remains to work with a well-qualified third-party pre-employment background screening agency to remain compliant with laws governing the use of criminal records."
CriminalBackgroundRecords.com is a third-party employment screening company, an advocate of SHRM, a member in good standing with the PBSA (Professional Background Screening Association) and for over 17 years has maintained an A+ Rating with the BBB (Better Business Bureau). The company has highly trained operators well versed in the needs and requirements of companies and organizations large and small utilizing public records, such as criminal background records, as part of a hiring process. Assisting companies in maintaining full compliance under the law is a central tenet of all client relationships with CriminalBackgroundRecords.com.
Notes:
(1) texastribune.org/2021/04/29/texas-marijuana-posession-penalties/
(2) kwtx.com/2021/04/29/texas-house-approves-bill-that-reduces-criminal-penalty-for-possessing-small-amounts-of-marijuana/
(3) tysonsreporter.com/2021/04/29/marijuana-may-soon-be-legal-in-virginia-but-advocates-say-gaps-remain-in-drug-enforcement-reform/
(4) forbes.com/sites/ginaheeb/2021/04/12/new-mexico-legalizes-recreational-marijuana-erases-some-drug-related-criminal-records/?sh=304de0482e08